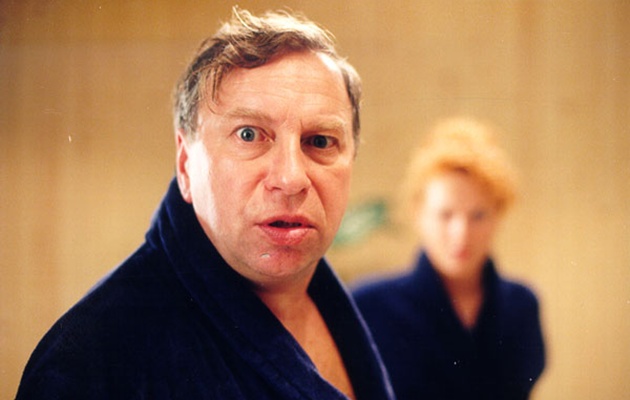 On Saturday, at the opening gala of IFF Tofifest, Jerzy Stuhr will receive a Special Golden Angel Award for Artistic Insolence. After the inaugural ceremony, there will be European second screening of restored version of "A Clockwork Orange" by Stanley Kubrick. Irish director, Jim Sheridan, who has received 6 nominations for Academy Awards and Oscar-winning Czech director, Jiri Menzel will be among the special guests at this year's festival.
This year IFF Tofifest programmed special selections such as: New Serbian and Lithuanian Cinema, first Polish retrospective of Angry Young trend, films of Jim Sheridan and Jiri Menzel. Both directors will also receive Special Golden Angels from Tofifest. Among festival guests will be Icelandic director, Dagur Kari (,,Noi Albinoi", "Dark Horse"), who will be honored with Golden Angel for Outstanding Young Artist of the European Cinema. In the programme, there is a special place for great Polish filmmaker Grzegorz Królikiewicz. We will see the widest retrospective of his work in Poland. This year among invited guests also are: Robert Więckiewicz, Marta Żmuda -Trzebiatowska, Paweł Sala, Borys Lankosz, Włodzimierz Niderhaus, Tadeusz Sobolewski, Przemysław Wojcieszek, Krzysztof Zanussi (programme).
Renewed "Clockwork Orange" by Stanley Kubrick opens Tofifest. It will be second screening of this version in Europe, after the presentation in Cannes. This special event will take place, thanks to the courtesy of Stanley Kubrick's family and Warner Bros. Entertainment Polska.
In the main competition On Air we have eight "rebellious", mostly premier, debuts from 10 countries. Among them are daisies like "Schastye moye/My Joy" by Sergei Loznits (Ukraine-Germany-Netherlands), a violent parable about modern Russia, which can bring "laugh throught bloody tears", according to Le Monde, a critic. One of the important images is also "Siberia. Monamour" by Slavy Rossa, which represents Russia or Serbian "Tilva Ros" by Nikoli Razaica, a story about skates and youtube's generation with a fall of big coalmines and strikes in a background. We also can't forget about "Black Blood" by Miaoyan Zhang, where we can see blood's trade and AIDS epidemic in China. In the competition there will also be representatives from Belgium, Iran, Poland and France.
Remaining competitions are international Shortcut, reserved for short films, where run 26 images from 15 countries (and most of them will have their premieres in Toruń) and From Poland - Polish movies competition, with interesting works of Maciej Cuske and Rafał Kapeliński.
For artists from Kujawy and Pomorze Region Tofifest gives Flisak Award. Talented actor Piotr Głowacki and noted documentalist Marcin Sauter will receive Flisak Award this year.
During the festival, there will be a discussion panel about regional cinema – Localizations and Polish Cinema Restart – meeting, which is organizing by Ha Art! This year Tofifest offers also masterclasses (lessons) with special guests of festival: Jim Sheridan, Jiri Menzel and Grzegorz Królikiewicz. Entry is free.
We can spend evenings not only in chamber cinemas, where the festival takes place, but also at outdoor cinema Open Space, located on moat and in ruins of Teutonic Castle of Torun. IFF Tofifest holds from 25 June to 1 July.
More information on our website, Facebook and festival's blog.
9th edition leading slogan is: "Get infected…with cinema".