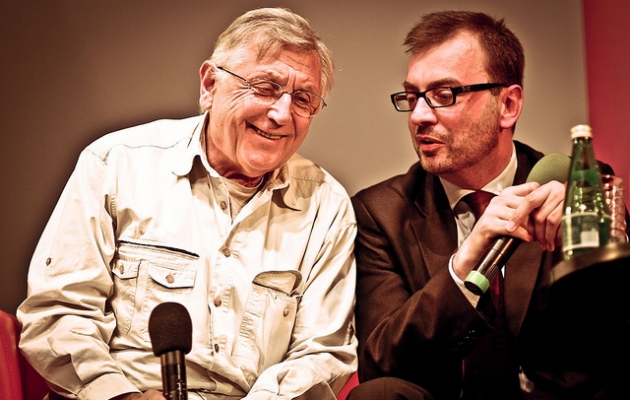 Czech commentators and media outrage provoked director Jiri Menzel, the winner of an Academy Award and Golden Angel Tofifest. He did Czech television the great joke.

When Czech TV came to his house, Menzel surprised viewers. He said, that young man who was in his house is his adult son, of whom he learned a few days earlier. "His mother went abroad and there was born a boy, but she hid it from me. I did a DNA test and this is my son" - said the cameras filmmaker.
Only a few days later in the Czech Radio said that "TV gave fooled" and really, this man is his friend, who was in the house by accident.
Bravo Mr. Jiri!