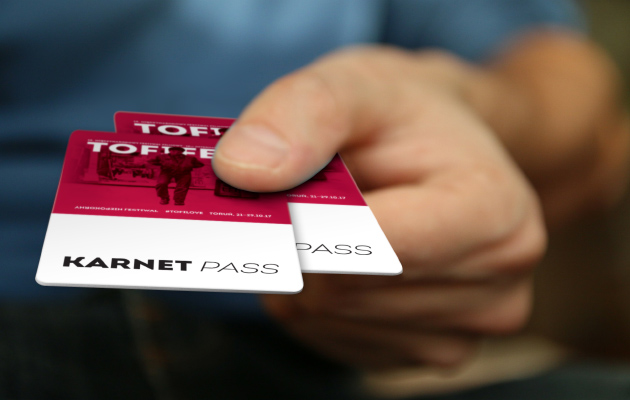 It is only 30 days before the beginning of the 15th Tofifest International Film Festival. The "rebellious festival" will take place in Torun, from 21st October to 29th October, 2017. If you'd like to pay less for getting access to festival attractions, we have good news – you can now pre-order passes to Tofifest.
Tofifest is surely one of the coolest film festivals in Poland. It is a fantastic opportunity to meet outstanding film-makers and watch...
Good Films!
Naturally, the core of the festival programme is films, and each year we present over 150 of those from several dozen countries in the world.
During the jubilee edition, you will have a chance to see many Polish premières of original films of international cinema. The programme also contains an inspiring selection of the best films screened at festivals in Berlin, Cannes, or Venice.
As for competitions, we have nothing but pure gems. The best feature débuts from all around the world in the ON AIR Main Competition, the most interesting short films presented in the SHORTCUT section, and the best Polish films from last year in the FROM POLAND section. What would be the cheapest way to get access to all those goods?
Passes to Tofifest are now available for pre-order
A festival pass is the best method to ensure that you will see most of the programme items on the list. In addition, buying a pass by pre-order means that you will save a significant amount of money. Pre-ordering of passes starts on 21st September, at 12:00, on the Bilety24 website. The prices of passes, when pre-ordering:
115 PLN (regular pass);
90 PL (concessionary pass).
Concerts full of energy that will open and close Tofifest
We would also like to remind you that tickets to two unique music events that accompany Tofifest are still available for purchase. The Opening Ceremony of Tofifest, on 21st October, will explode with the "Energy Of Film Music", featuring guest appearances of Katarzyna Nosowska and O.S.T.R., among others, who are going to reinterpret great hits of cinema music.
The Closing Ceremony on 28th October will be accompanied by a concert titled "Music is a woman". During the concert, Krzysztof Zalewski, Paulina Przybysz and other singers will perform film songs composed by women for such films as "The Shining" or "Armageddon".