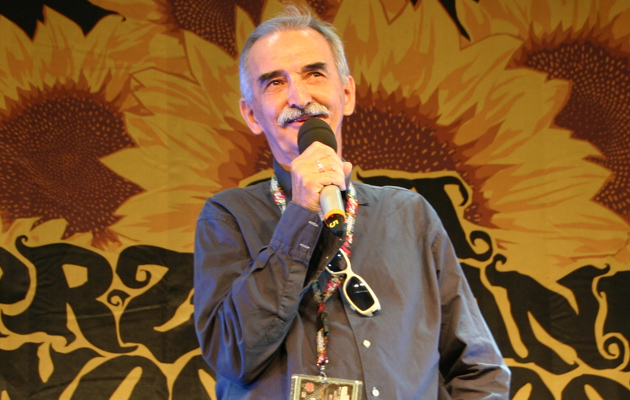 This year, the Golden Angel of Tofifest for Artistic Insolence – the most important special prize awarded by the Tofifest International Film Festival – will go to Marek Koterski. The author of the "Day of the Wacko" cult film will accept the prize during the Opening Ceremony of the festival, on 21st October, in Torun.
"Nothing Funny", "Day of the Wacko", "We're All Christs" – there is probably not a single cinema enthusiast in Poland, who is not familiar with the three films by Marek Koterski. They all focus on the life of Adas Miauczynski, who is nothing short of a canonical character in Polish cinema: an educated person from Poland, who is weary of life of constant failures.
Miauczynski is also a classic example of an "antihero", who we find likeable, although we probably should not. And that is particularly important in the context of this year's edition of Tofifest, as we have decided to make the searching for a definition of the "Antihero" in cinema the leading topic of the festival. Consequently, our Polish Adas has joined a group of such characters as Don Vito Corleone, Leon the Professional, or Travis "Are-you-talking-to-me" Buckle. But something else might turn out to be the biggest hit of Marek Koterski's visit in Torun, though.
A meeting with oneself
The visit of Marek Koterski in Torun will be accompanied by the "Masters" section, which will be dedicated to presenting six most interesting films made by the director. Nonetheless, the most surprising event involving our winner of the Golden Angel will certainly be a meeting with the audience, which is part of the programme of Tofifest.
That is because Marek Koterski has decided to... conduct the meeting himself. You will need to find out for yourselves what the meeting with a winner of Golden Lions and the Eagle Polish Film Award talking to himself will actually look like. You will have no problem with participating in the meeting, because admission to meetings with guests of Tofifest is free and open to all – not need to bring your festival tickets with you. So, it is surely something worth waiting for.
* * *
The 15th edition of the "rebellious" Tofifest International Film Festival will take place in Torun, from 21st October to 29th October, 2017. The festival will be opened with the "Energy of Film Music" concert, and closed with an original production of Tofifest: "Music is a woman".