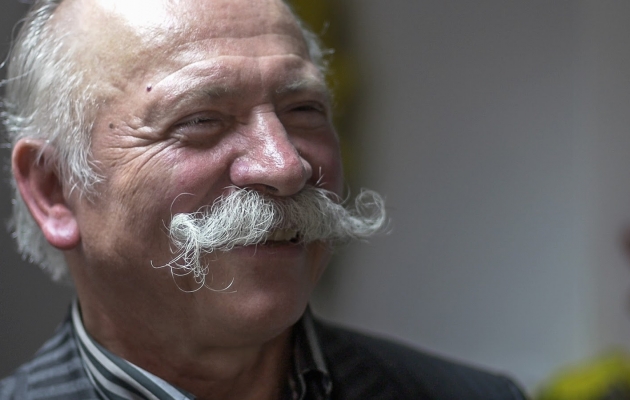 The festival has a surprise up its sleeve. You will have a chance to see the première of a film dedicated to the most "freaky" artistic family from Torun.
"Smugi" a.k.a. something freaky very much of this world
Tofifest will host the Polish première of "Smugi" – a short documentary made by Marcin Gladych and Adam Fisz, which is dedicated to the life of a unique family of Smuzny from Torun. The film première will be part of the "Phenomena" section.
Marcin Gladych, who is also the driving force behind the local film community, has cooperated with photographer Adam Fisz to produce a warm story about a group of "free artistic electrons", who have created a most original community far from any stereotypes – the family of Smuzny.
In the film, we get familiar with Wieslaw, a conceptual artist, Maria, an actress performing in a puppet theatre, and their sons – actors and performers, as well as their grandsons, who are slowly discovering their artistic souls. Both directors have been successful in taking a closer look at the dynamics behind the family, and at creating a sensitive documentary portrait of people, who help build the artistic atmosphere of the city. This example would be worth imitating in all cities in Poland.
* * *
The 15th edition of the "rebellious" Tofifest International Film Festival will take place in Torun, from 21st October to 29th October, 2017. The festival will be opened with the "Energy of Film Music" concert, and closed with an original production of Tofifest: "Music is a woman".