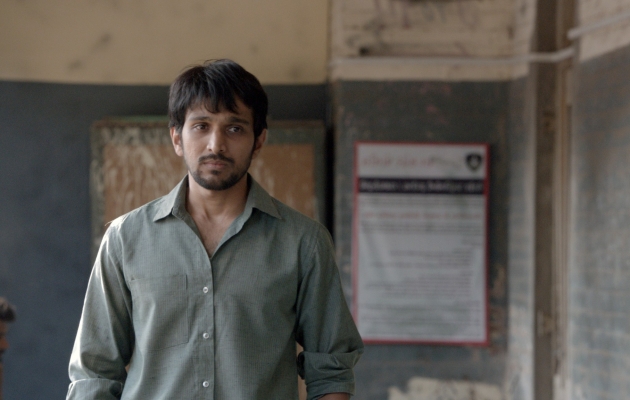 If the only thing that comes to your mind, when you hear about Indian cinema, is Bollywood, then you surely need to pay a visit to Tofifest. This festival section dedicated to cinema from India has been designed to take a closer look at the changes that have happened there in recent years. Rest assured that there will be some controversial films, which stirred up some lively discussions among audiences. We will show you the truly rebellious India!
The programmes of the Indian cinema section features films that got a lot of publicity on the Indian subcontinent. Take, for example, "Sakar 3", which comments on the issues of power and the urge to possess it, which is always a foundation for conflicts between people. It is a continuation of the film that caused serious turmoil in India, resulting from the perspective taken in the film on the race for influence, criminal business practices, and complex conspiracies. The film also serves as a proof that not each single sequel is made to earn more money from people, who fell in love with the previous part. The script and acting in "Sakar 3" are just as excellent as they ever were in previous parts of the film.
It is also worth paying attention to "Wrong Side Raju", which discusses the problem of double identity. Raju Bhambani is a simple and charming man, who works as a driver, during the day, but spends his nights on smuggling. His dream is to open his own travel agency, one day. When he falls in love with Shaily Asher, a French woman, who has come to Ahmadabad following a request of her friend, Tanmay Shah, Raju sees his life as perfect. Unfortunately, he is forced to change his way of seeing things, when Raju gest involved in a hit and run accident, against his own will. Tanmay is also involved in that accident, who turns out to be a son of a wealthy lawyer, Mr Amitabh Shah. The investigation into the accident is speeding up, and Raju becomes more and more entangled in a web of lies and deceit, which blurs the borderline between good and evil.
"Toilet ― Ek Prem Katha" consists of a real-life love story between Keshav from Nandgaon (Mathura) and Jaya from Barsana (Mathura) whose love transcends across barriers of society and tradition but is challenged by the most unexpected hurdle, a toilet. This is the true story of millions of those women in rural India who till date, walk a few kilometers away from their homes just to be able to relieve themselves, at break of dawn or fall of dusk and face the risk of rape/kidnapping. The film is a satirical, quirky, humorous, light-hearted take on the matter, aiming to tug the hearts of every single lover, who is willing to go to any lengths for their beloved.
Last but not least, "Hindi Medium" is a situational comedy based on social issues. Raj Batra (Irrfan Khan) owns a fashion studio in old Delhi and proudly calls himself a local tycoon. His wife Meeta (Saba Qamar), who he fondly calls Mithoo, wants to move to south Delhi's posh Vasant Vihar, which she thinks will help them lead an upper-class life. The couple wants a reputed school for their daughter Priya for their upward climb. What happens next forms the crux of the story...
The Sponsor of the Indian Cinema section: TZMO SA and Bella brand
Honorary Patronage: Embassy of India in Warsaw
Partners: Namaste Poland, Indian Film Festival Worldwide, Images and Worlds