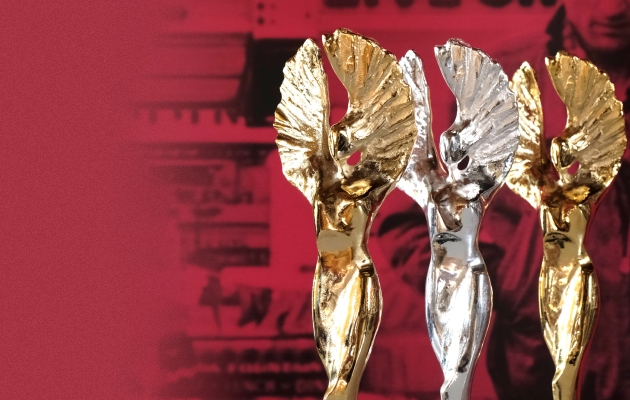 It is only a few days away, before the special jubilee edition of the Tofifest IFF starts on 21st October. We shall start a grand celebration of cinema this Saturday! During the Opening Ceremony, we shall award the very first festival guests, Marek Koterski and Katarzyna Nosowska, the Golden Angels for Artistic Insolence, which this time will have a new, feminine version.
Angels have accompanied the festival for 9 years. This year, we have come up with an idea to give ourselves a birthday present, and asked Igor Porebski, a young artist from Torun, to design new statuettes. According to the sculptor himself, it was as much pure pleasure, as it was an artistic challenge: the artist intended to create a form that would stand out among other awards, and at the same time correspond the rebellious character of the festival. You will have a chance to see for yourselves, whether he has succeeded in that.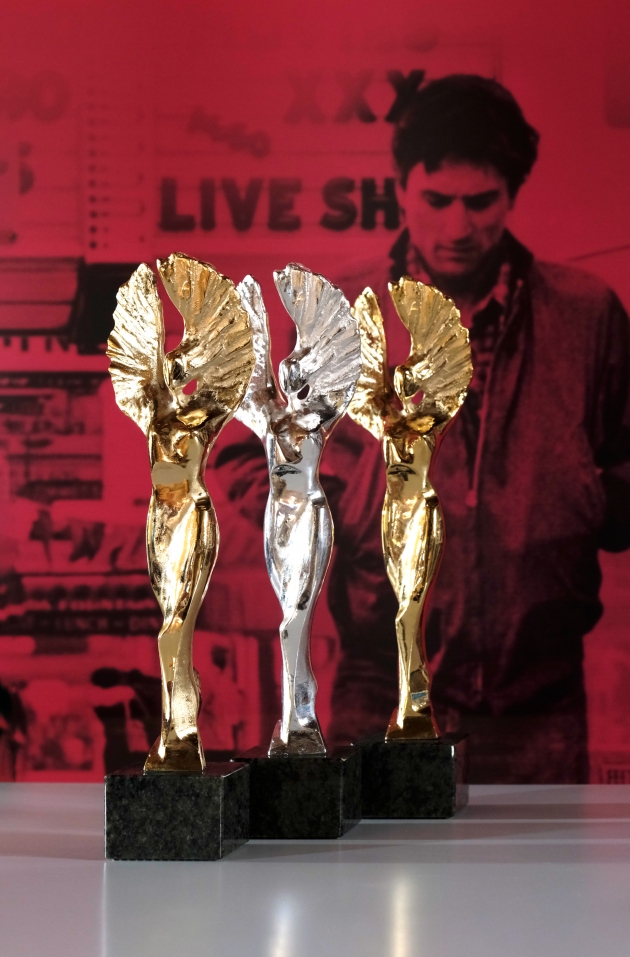 fot. Wojtek Szabelski · freepress.pl
Soon, the new Angels will be placed in the hands of Jan Englert, Maciej Stuhr, and the film-makers our jury will decide to award – just download the festival programme to see, when you can meet them!
Let the countdown begin! See you in the cinema!