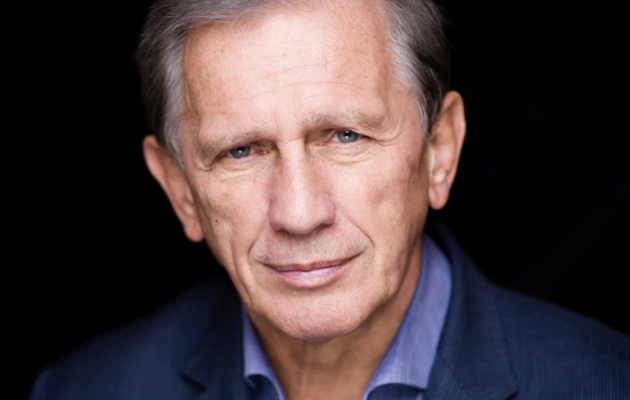 Sunday marks the beginning of film screenings at Tofifest. You will have a chance to see more than 20 films in 5 different movie theatres. There will also be meetings with festival guests, including... a meeting with oneself.
The visit of Marek Koterski to Tofifest is accompanied by the "Masters" film section, which constitutes a review of five most interesting films by the director. However, the most surprising event on that day is certainly going to be a meeting of the winner of the Golden Angel with the audience that takes place on Sunday (at 4:30 p.m., Centre Cinema at the Centre of Contemporary Art "Znaki Czasu" in Torun). The meeting is certainly going to be special, as Marek Koterski is going to conduct the meeting with the author... himself. You need to come and see for yourselves what that will look like.
On Sunday, there will also be a ceremony of awarding the Golden Angel for Lifetime Achievement to Jan Englert, an outstanding film and theatre artist. The artist will have a meeting with the audience, following the ceremony (at 6:00 p.m., at the Cultural and Congress Centre Jordanki).
Another important event to take place on Sunday will be the Polish première of "Smugi", a documentary film made by Marcin Gladych, dedicated to the most distinctive artistic family from Torun – the Smuzny family (at 1:00 p.m., at the Cultural and Congress Centre Jordanki).
Please, remember that tickets are only required to enter film screenings. All meetings with guests of Tofifest are open to all and free of charge – you do not festival tickets to participate in them.
* * *
The full programme for Sunday, 22nd October, 2017, is available on our website.
The primary patron of the festival is the City of Torun. The main partner of the festival is the region of Kujawsko-Pomorskie. The primary sponsors of the festival are TZMO S.A. and Bella Sp. z o.o. The event is financed from the funds of the Ministry of Culture and National Heritage, and the Polish Film Institute. The event is co-financed by the European Regional Development Fund (ERDF), as part of the Regional Operational Programme for Kujawsko-Pomorskie Voivodeship for the years 2014-2020.