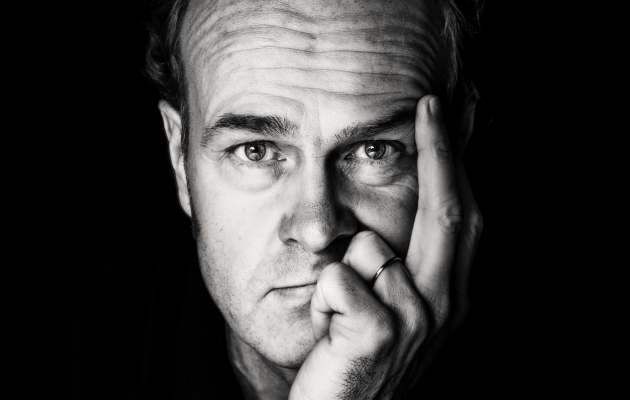 19 October, 18:30 · CKK Jordanki
Free entry
He is one of the most frequently awarded film directors from Norway. He is an all-round artist: a photographer, film director, screenwriter, cinematographer, and producer. Erik Poppe is the author of "Hawaii, Oslo" ― a film famous all over the globe. This year, his latest film "The King's Choice" was announced the Norwegian candidate for Academy Awards. This year, he will receive Golden Angel for the Outstanding European Film Artist.
Erik Poppe (born on 24th June 1960) grew up in Portugal and Norway. He started his professional career as a war photojournalist. A quote form one of his interviews: "All the actions I undertook back then were driven by the urge to draw attention to the horrors of war. I wanted for my pictures to grab you by the throat, when eating breakfast on a Saturday morning." The realisation of the price he was to pay for all the years spent at the front came much too late. He was saved by enrolling in cinematography studies at Dramatiska Institutet (DI, or University College of Film, Radio, Television and Theatre) in Stockholm. While there, he became fascinated with François Truffaut and Robert Bresson. In 1990s, he was preoccupied with filming short films, including commercials, music videos, TV series, and shorts. In 1998, he made his feature debut on the big screen with Schpaaa that one year later won the Grand Prix at Berlinale.
The most famous film made by Poppe is Hawaii, Oslo that tells a story about a number of people, whose fates intertwine, sometimes by accident, during the hottest day of the year, in Oslo. In 2004, the film won the Amanda Award for the Best Film. His successive film was Troubled Water. It is a story about a young man released from prison, after serving a sentence for an alleged murder of a child. In 2013, Poppe made A Thousand Times Good Night. The plot in the film is based on his own experiences from 1980s, when he worked as a war photojournalist. In the film, the story is told from the perspective of a woman (Juliette Binoche), who is a reporter torn between her work and family. His latest work is The King's Choice, which is a drama that takes us back to the dark time of WWII. The main protagonist here is Haakon VII, King of Norway, who faces a dramatic decision, following the German invasion of his country: should he agree to the puppet government, just as his brother Christian X, kind of Denmark, did, or call upon Norwegians to stand against the invader?
About his work director says in the following way: "You need to be honest, because this way your audience will be able to identify with the topic and the hero. My role, as an artist, is to prepare a text with open questions and hide the fact that I have an answer key. Questions will provoke audience to discuss the film and seek new perspectives. The film is supposed to make a difference, and maybe offer a therapeutic effect."