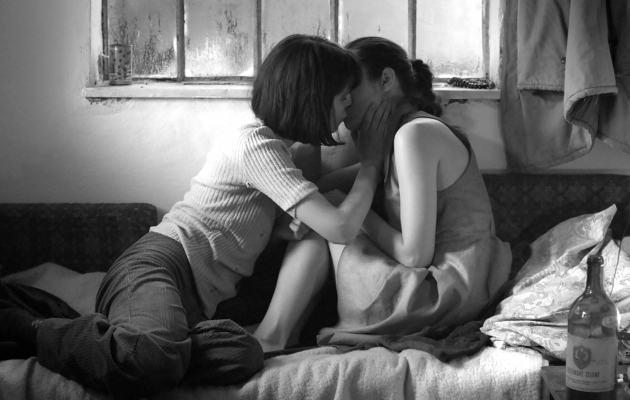 18 October, 14:45 · Kino Centrum
The purchase of a traditional ticket or the collection of a free entry ticket (for passes and sets) can be made at CKK Jordanki or ACKiS "Od Nowa".
This film is based on actual events. It is a story about a young woman, who drove a lorry into a group of people standing at a tram stop, in Holešovice (a suburb in Prague), on 10th July 1973. When in court, she admitted that her intention was to kill as many people as possible. Shortly before the incident, Olga had sent a letter to local newspapers, in which she explained the reasons behind her action: "I am a loner. I am a human being destroyed by other human beings. I face a simple choice: either to kill myself, or kill others. I choose revenge. It is way too simple to leave this world by committing a suicide that nobody would notice. (...) My verdict: Olga Hepnarová will fall prey to her own bestiality, sentenced to death". And it was indeed so ― Olga was the last woman in former Czechoslovakia to have been executed.
| | |
| --- | --- |
| Director: | Petr Kazda, Tomáš Weinreb |
| Screenplay: | Petr Kazda, Tomáš Weinreb |
| Cinematography: | Adam Sikora |
| Editing: | Vojtěch Frič |
| Cast: | Michalina Olszańska, Martin Pechlát, Klára Melísková, Marika Soposká, Juraj Nvota, Martin Finger |
| Production: | Sylwester Banaszkiewicz, Marcin Kurek |
| Producer: | Media Brigade Banaszkiewicz, Marcin Kurek |
| Distribution: | Żółty Szalik |
| Awards: | MFF "Kino pavasaris" w Wilnie / Vilnius IFF "Kino Pavasaris" – New Europe – New Names: Nagroda Główna / Main Award (2016); Lubuskie Lato Filmowe / Lubuskie Film Summer – Złote Grono / Golden Grape Award (2016) |
Petr Kazda, Tomáš Weinreb ― both of them graduated from the Independent Film College in Pisek as well as from the Film School of Academy of Performing Arts (FAMU), from the department of documentary filmmaking and of scriptwriting respectively. They have cooperated on several short fiction and documentary student films, that were screened at a number of international festivals.
Filmography:
2016 ― Já, Olga Hepnarová / I, Olga Hepnarova