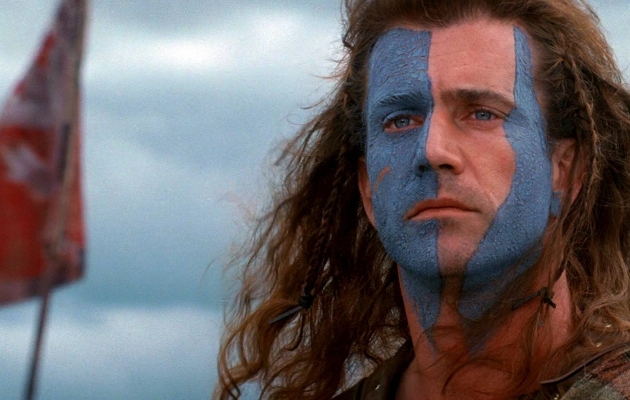 Scotland attracts film-makers from all around the world, which results from its breath-taking landscapes, among others. However, it is not only the images frozen in the frame that make cinema from that part of Europe so special... Tofifest has dedicated a special section to cinema of Scotland, which will feature the most characteristic film work from that country, but also deal with a number ofstereotypes, regarding cinema of Scotland, once and for all.
Scotland was "one of the cast" in such film productions as the series about James Bond, including From Russia with Love, The World Is Not Enough, or recently in Skyfall, the latter of which was shot in breath-taking valleys surrounded by mountains, waterfalls, and numerous lakes. However, the most memorable landscapes of the northern part of Great Britain are the ones portrayed in Braveheart by Mel Gibson. The film is set in the reality of the late 13th century, which saw a violent clash between Scots and the English. And although we see a whole galaxy of historic figures in the film, the excellent enactments of the battles of Stirling and Falkirk were instrumental in making this production a truly unique piece of art.
But there is also a completely different "face" of Scotland — the one we can see in the autobiographical trilogy made by Bill Douglas, which comprises the following three films: My Childhood (1972), My Ain Folk (1973), and My Way Home (1978). Each episode in the story is connected by the main protagonist Jamie, who is an alter-ego of Bill Douglas. We meet him just before the end of WWII, as a 10-year-old boy. All three films are set in a small and poor town, somewhere in the Scottish mountains. The gloomy reality of living in such a place has been presented in a very evocative way, almost naturalistically, without any attempts to improve it. And it is exactly that attitude to creating the portrayed reality that is considered to be a distinctive feature of Scottish films. However, according to Allan Hunter, co-director of Glasgow Film Festival: "I think there was an impression that Scottish cinema had ventured further and further down a dead-end path of social realist miserablism. There are some adventurous producers and filmmakers determined to tackle a wider range of subjects and genres and to make films that might attract mainstream audiences as well as art-house crowds."
And Allan Hunter was right, since Scottish cinema has produced many films that are deeply committed to certain issues, profoundly psychological, or filled with melancholic reverie. Take the cult classic as Trainspotting by Danny Boyle, starring Ewan McGregor in the leading role, which is considered to be a manifesto of the generation. It is an adaptation of a novel by Irvine Welsh about a group of young people from Edinburgh — anarchist, energetic, and vibrant with music. Another story about growing up is Neds, set in 1970s, in the very heart of Scotland. That films portrays the growing up of a young man, seen from the perspective of a teenager, who transforms from a model pupil to a rebellious teenager. As for Morvern Callar by Lynne Ramsay, the starting point for a series of internal and external transformations of the main heroines is her journey. The departure and random encounters she has on the way bring experiences regarding mourning, memory, freedom, and desires, to light.
Now, the key to understanding the plot in Where Do We Go From Here? (2015), a Scottish comedy made by John McPhail is a desire shared by three elderly friends to experience one last great adventure together. John McPhail is the owner of Worrying Drake Productions, a production company that aims "to make high quality comedy films for audiences worldwide." And this exactly that positive face of Scottish cinema that we would like to see as much as possible.