Olga Bołądź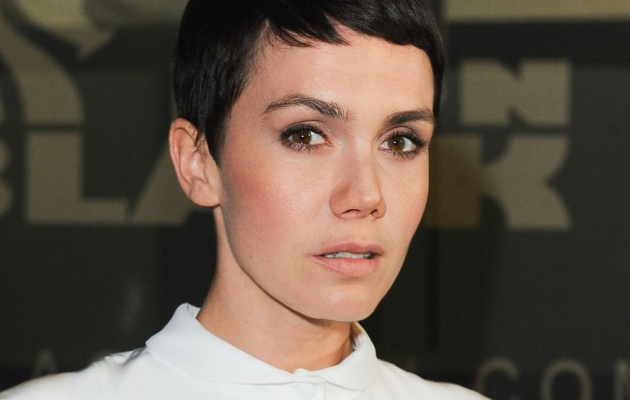 Olga Bołądź was born in 1984, in Toruń. She is a versatile actress and a graduate from the Ludwik Solski State Drama School in Kraków, Instituto del Teatro in Barcelona (Spanish theatre school), and the Stella Adler Academy in Los Angeles. She is a winner of the honorary award of the President of Toruń – Flisak of TOFIFEST. We could admire her performances in numerous theatre plays, including Najzwyklejszy Cud (Plainest Miracle) by Natalia Łapina (St. Petersburg), Niby Alaska (Quasi-Alaska) by Jan Peszek, and Oczyszczenie (Cleansing) by Peter Zelenka. According to her own words, she cares more about roles than "productions", which results in her working very often for independent directors. She is very convincing in portraying characters that are so much different from her real-life personality. She starred in the following films on the big screen: The Corrupted by Jarosław Żamojda, The Woman Who Dreamt of a Man by Per Fly, The Courageous Heart of Irena Sendler by J. K. Harrison, Flying Pigs by Anna Kazejak, or Pixels by Jacek Lusiński. She has also played in TV series, including On the Edge, Time of Honour, and Medics. In 2014, Służby specjalne hit cinemas, in which Olga Bołądź gave a daring performance, as second lieutenant Aleksandra Lach a.k.a. "Białko".
Robert Wichrowski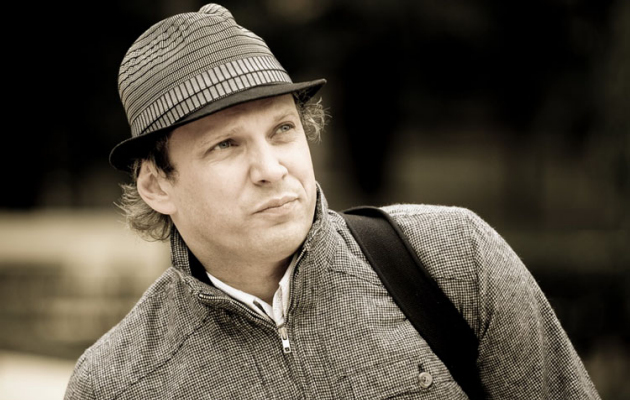 He was born in 1966, in Bydgoszcz. He is a film director and author of commercials and video clips. He studied history and political science at the University of Gdańsk, completed a master's course in film directing at Wajda Film School of the Ludwik Solski State Drama School in Kraków (1997), and Television Production at the Film School in Łódź (1999). He was head of the sports section in the National Polish Television. He is an author of documentaries devoted to Polish sportsmen/sportswomen and mountaineers. His first success came with Łzy mistrzów (Tears of Champions) (2000), which won awards at the biggest festival of sports cinema in Milan. The film presents three outstanding sportsmen from Poland, as they are preparing for the Olympic Games in Sydney: Artur Partyka, Paweł Nastula, and Robert Korzeniowski, and about their further dramas and successes. Robert Wichrowski was also recognised for his successive documentary about sport In the Shadow of K2, which was about mountaineers. After that film, Wichrowski decided to enter the world of fiction. He collaborated with Adek Drabinski on a TV film Kalipso. This resulted in working a popular TV series Na Wspólnej and a full-length debut The French Trick. Wichrowski has also worked for popular TV series: Brzydula, Klub szalonych dziewic, and Szpilki na Giewoncie. His sophomore full-feature film The Carousel has been released this year. In 2014, we could also see the premiere of Ostatnia droga, a documentary about the death of Father Jerzy Popiełuszko.
Teresa Stępień-Nowicka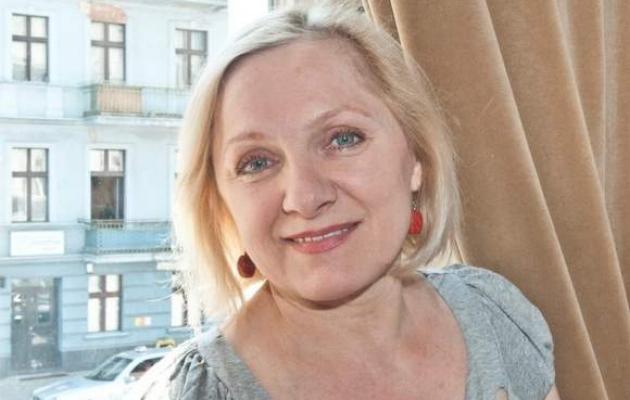 She was born in Trzebnica, in 1953. She studied at the Faculty of Puppetry in Wrocław that belongs to the Ludwik Solski State Drama School in Kraków. She has also graduated from postgraduate studies in culture management. She is an actress, theatre instructor, and president of the Polish Association of Stage Actors (branch in Toruń). She has been performing on stage of Wilam Horzyca Theatre since 1978, and her debut role was in Osiem kobiet by Marek Wilewski. She has performed in tens of theatre performances portraying outstanding and very memorable characters. In 2013, she was awarded a special mention for the monodrama Elizabeth Watson — Cichociemna by Inka Dowlasz. She is a co-author of W oparach absurdu literary cabaret. We could also admire her talent in popular TV series and a full-length film Jeszcze nie wieczór by Jacek Bławut. She admits that acting is her life. She is also involved in other activities outside theatre — she organises and conducts concerts and balls (often for charity) that unite local circles and communities; she also conducts theatre workshops and voice projection workshops, organises theatre classes (for children from problem families), charity performances, concerts, poetic programmes for children's homes and social care centres.