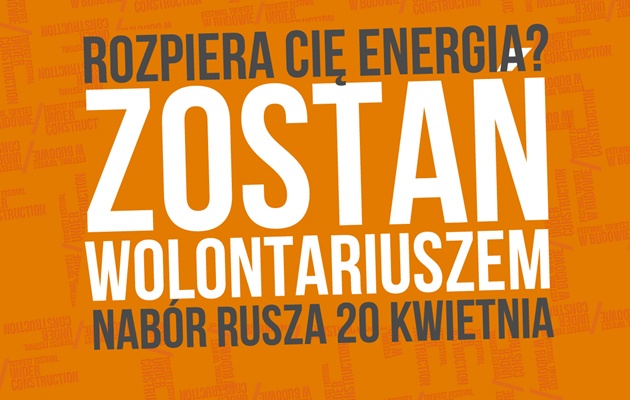 The 9th edition of the International Film Festival TOFIFEST is coming! Although the beginning is 25th June, we need YOU already right now! The volunteers' recruitment for the one of the most famous festivals in Poland (and elsewhere!) has just started! You could gain an unique experience, but also a very strong point of your CV.
9 years of hard work that we put into the development of the project you know nowadays as a TOFIFEST, let us create a distinct brand which is recognizable across the country. Tofifest is "rebellious" and "defiant" festival, festival which shows the cinema that treats of all the shocking truths we deal with during our lives. This event is not only a seven-day celebration of cinema as the feast of a good art. TOFI provides you an opportunity to throw yourself into the world of film and participate in creating it: the one of the biggest movie events during the summertime in Poland.
We know that without volunteers Tofifest would never be as good festival as it is today. Every year over one hundred young people declare to help during the festival. We give you the opportunity to participate in a professionally organized international festival, highly regarded in the European Union. TOFIFEST provides you also the opportunity to gain the professional experience. Projects' organization, supervising, coordination, communication, working under pressure of time… — these are just some of skills you could improve during our festival. Volunteers from previous editions of Tofifest work in many cultural institutions in Poland and abroad [eg. in Spain]. That is why we are sure that the experience gained at Tofifest could be a big inspiration to action. As a close team and an effective "brainstorming" we will create something what will be the guarantee of professional cooperation, but also a big fun!
Applications will be accepted only by the registration form, which can be found on our official website. Any questions can be directed at wolontariat@tofifest.pl.
Don't waste your time on hesitating! Join our team!
The recruitment's deadline is May, 31! As soon as you send us your application, we will contact you to tell you about our first meeting! SEE YOU!