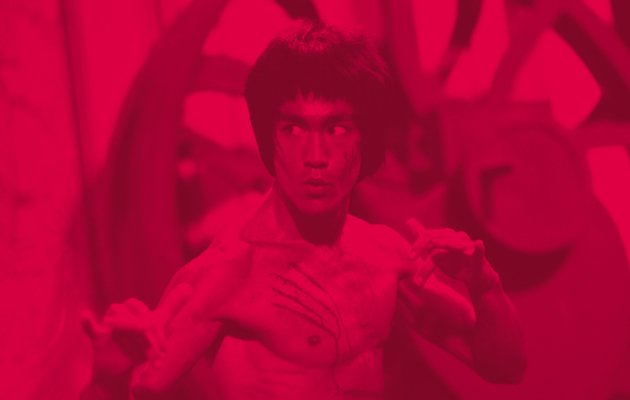 The Tofifest International Film Festival has revealed this year's poster. This edition of the festival will have the face of Bruce Lee — a crucial figure for the history of film genres. 2013 marks the 40th anniversary of his death and the premiere of the famous "Enter the Dragon". Tofifest 2013 starts on 21st October.
Bruce Lee is an icon of the cinema and pop-culture, whose significance can be compared to Marilyn Monroe, or James Dean. "We wanted to bring him back, as we are not afraid to present phenomena that exist on the edge between kitsch and high art", says Kafka Jaworska, director of Tofifest IFF. For this reason, Bruce Lee will have more than just a poster, as there will be a special section in the programme of Tofifest, reserved solely for him. This section will include, among others, a remastered version of Enter the Dragon, and documentaries that discuss Bruce Lee.
Bruce Lee turned the regional Asian phenomenon of martial arts films into a worldwide genre, and an inspiration for the next generations of filmmakers. The films based on the poetics of this genre include such masterpieces, as "Crouching Tiger, Hidden Dragon" by Ang Lee, or "Kill Bill" by Quentin Tarantino.
Bruce Lee himself did not live long enough to see the premiere of "Enter the Dragon". He passed away just a few days earlier, being merely 32. Many fans still believe that was killed by a "mysterious blow" for giving away the secrets of kung fu to the Americans. Since 2004, "Enter the Dragon" by Robert Clouse has been added to the National Film Registry, listing films that create the cultural heritage of the USA.
"Bruce Lee gave the Chinese people a hero, so much different from those that we were accustomed to seeing at the cinema, that is accommodating secondary characters, who would always walk with their heads bowed. He was a warrior, who took pride in demonstrating the Chinese culture in the West", as one of the critics once wrote.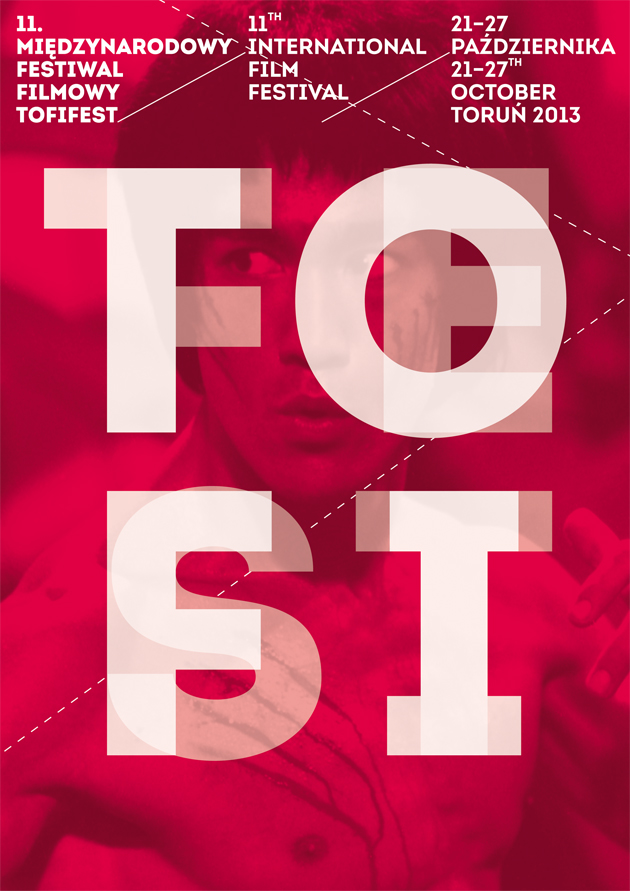 Bruce Lee on the poster is a logical consequence of the Tofifest programme policy. This festival goes by the name of rebellious, and each year we want to present our audience with unconventional phenomena in the history of cinema. The previous editions of the festivals provided the opportunity to see, among others, retrospectives of Spaghetti Westerns, films inspired by computer games, Camp Films, or the Blaxploitation genre (Pam Grier, an icon of the genre, was the "face" of Tofifest 2012).
The 11th edition of the Tofifest IFF will take place in Torun, between 21st and 27th October, 2013. The festival's main donors include Torun City Hall, the Marshal Office of Kujawsko-Pomorskie Province, Poland's Ministry of Culture and National Heritage, the Polish Film Institute, EU's Media Programme and Bella.