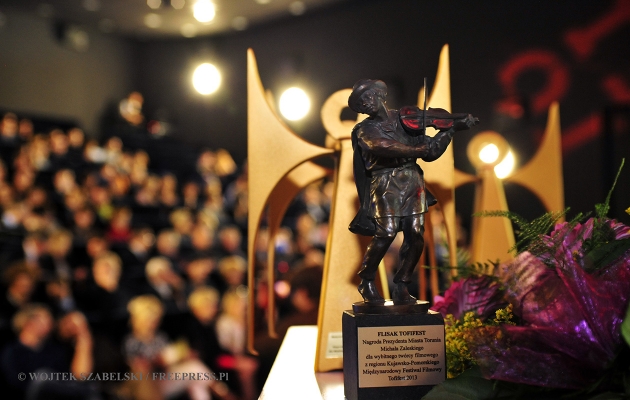 The 11th edition of the Tofifest International Film Festival started on Monday, 21st October, with a celebratory Opening Ceremony. During the ceremony, Kazimierz Kutz and Malgorzata Szumowska received special awards of the festival, i.e. Golden Angels for Artistic Insolence. Special awards were also presented to actress Magdalena Berus and cinematographer Jacek Szymczak.
"Be free, be rebellious," said Polish cinema master, director Kazimierz Kutz, when accepting the Golden Angel for Artistic Insolence. The audience was inspired by those words and gave the director an ovation. On of the Golden Angels for Artistic Insolence was also presented to director Malgorzata Szumowska, who dedicated the award to her 8-year-old son that accompanied her at the ceremony, saying that she wished him to "be as rebellious, as his mum."
The Golden Angel for the Best Rising Talent was presented to Magdalena Berus, who gave outstanding performances in Baby Blues by Katarzyna Roslaniec and Lasting Moments by Jacek Borcuch. The last of the special awards, i.e. the Flisak of Tofifest was awarded to cinematographer, director and producer Jacek Szymczak, a rebellious filmmaker connected to the region of Kujawsko-Pomorskie.
The festival was officially opened by Michal Zaleski, president of Torun, in the presence of festival's director Kafka Jaworska. The president said that "it was the beginning of the celebration of rebellious cinema in a rebellious city."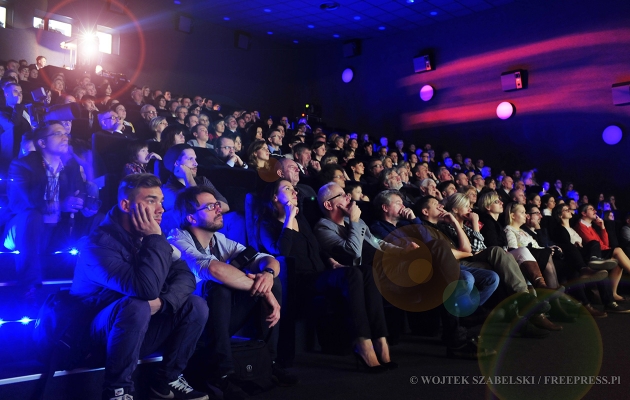 The 11th edition of Tofifest will continue, until 27th October. The guests to the festival will include such celebrities, as the controversial Austrian film director Ulrich Seidl, the most significant filmmaker from Slovakia Martin Sulik, and Marian Crisan, a winner of Palme d'Or in Cannes. We will also play host to Krzysztof Zanussi, Wojciech Smarzowski, Katarzyna Roslaniec, Jacek Dehnel, Krystyna Janda, Danuta Walesa, and others.
More than 100 films will be screened during the festival, divided into more than ten sections. Four of the sections are competitions: On Air (main competition), Shortcut (short films), From Poland (Polish films) and Localisations (regional films). There will also be separate retrospectives, dedicated to special guests of the festival: Malgorzata Szumowska, Martin Sulik, and Ulrich Seidl.
National cinematographies will have their separate sections. We will have an opportunity to see New Romanian Cinema, Colombian cinema, and a special review section under the title Syria – Cinema at War. Another interesting section worthy of your attention is The Image of Women in Russian Cinema, under a special patronage by Bella. As for those, who are looking for the most interesting film premieres of the season, we have prepared a special section: Forum 12/13.
The festival will be accompanied by discussions, exhibitions, author sessions, as well as Filmogranie – unique film workshops for children, or meetings dedicated to the role of crime fiction in cinema.
All information is available on the festival's website: http://www.tofifest.pl/.