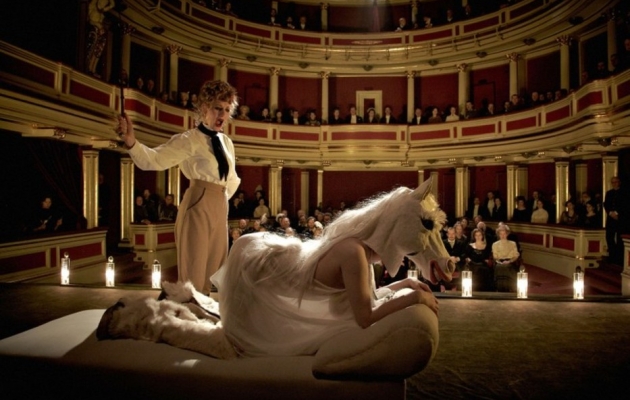 See "Hiszpanka/The Spanish Flu" - go to Poznan! There, this new, Polish superproduction pre-premiere will be shown on December 27th.
About "Hiszpanka" for over a year was getting louder. The premiere was announced in autumn 2014 but ultimately postponed until January 2015. The film is directed by Luke Barczyk, is Wrapped around the events associated with the Wielkopolska Uprising. Therefore, during the official celebrations of the 96th anniversary of the outbreak of the Wielkopolska Uprising will be a festive screening of the film called "Polish megaproduction". Because today actually as it looks.
(from imdb.com) "Hiszpanka" is a story about the key events of the Wielkopolska Uprising - a dramatic arrival of Ignacy Jan Paderewski in Poznan, and the people who prepared the uprising, fought in it and won. "Hiszpanka" uses the characteristics of action and thriller movies. Refers to the cinema era - German expressionism, and the atmosphere of the era - the pervasive sense of the end of old world and the birth of the new one, fear of change and at the same time striving for it. The heroes of "Hiszpanka" are both real and fictional characters. Among them, immersed in mysticism and spiritualism Polish theosophists, as well as local entrepreneurs, officers and political strategists who plan the Polish independence with astonishing precision. "Hiszpanka" has many characters and therefore the number of faces. It will not be a monument but a living image of the insurgents of the time - everyday choices, conflicts, political and social realities. Against this backdrop is the struggle for Poland. Poland understood not only as the homeland of Poles, but also as a sign of new times and new order in Europe.