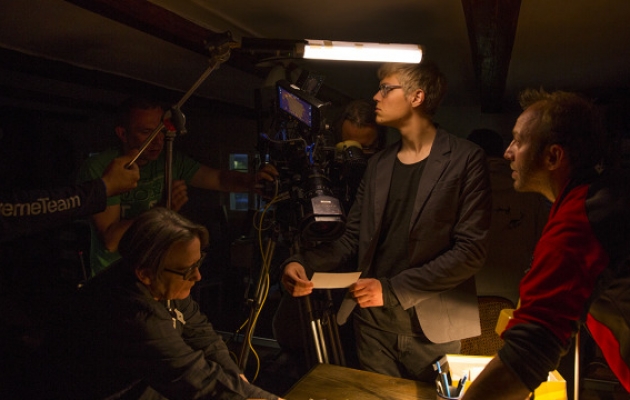 Young Polish actor Jakub Gierszał will play a major role in the crime drama of Agnieszka Holland.
As inform TVN24.pl, besides Jakub - winner of Flisak Tofifest Award - the main roles in Pokot will play famous Polish actors - Wiktor Zborowski, Borys Szyc, Andrzej Grabowski and Tomasz Kot.
The film is adapted from the novel by Olga Tokarczuk Drive your plow over the bones of the dead. The protagonist is a retired engineer Janina Duszejko, with a taste astrologer and a vegetarian who lives in a small village in Sudety Mountains in Poland. One snowy, winter night finds the body of a dead neighbor, a poacher. The circumstances of the death of a man are very mysterious. The only traces around his house traces of deer ...
Gierszał received Flisak (The Rafter) Award for his performances in films like Suicide Room by Jan Komasa or Nonvolatile Jack Borcuch. A native of Torun actor chooses roles carefully. He was recently seen in Polish superproduction Hiszpanka, where he played one of the main roles. Crime of twice nominated for an Oscar Agnieszka Holland, is his first encounter with this film genre in pure form.
(photo: promotional materials, photographs of the plan in the Sudety Mountains)