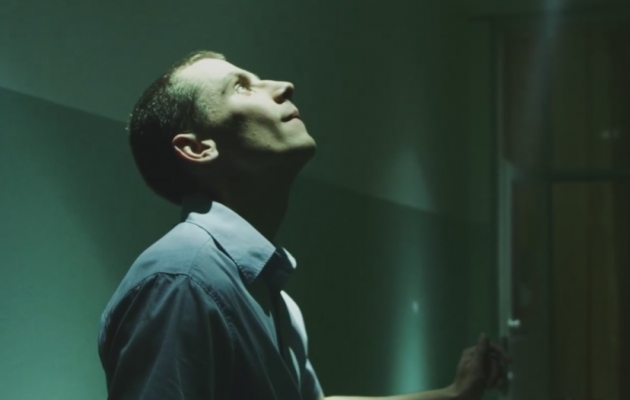 There are both good and bad news coming from the film festival in Gdynia. The good news is that the winner of the Young Cinema Competition is Charon, directed by Pawel Hejbudzki, who was born in Torun.

We have already communicated the bad news – the whole film community is still in a state of shock, after the unexpected and tragic death of director Marcin Wrona. Therefore, all the awards of the jubilee 40th edition of the Polish Film Festival in Gdynia were given somewhat in the shadow of that tragedy.

The main prize, i.e. the Lucjan Bokiniec Award for the Best Film in the Young Cinema Competition was given to Torun-born director Pawel Hejbudzki for his Charon. The film is based on a true story and deals with difficult topics – the meaning of humanity and respect for life. 'I have woven this story by blending true events that occurred in a number of places,' said Pawel Hejbudzki in an interview for the Tofifest Film Magazine. We are happy, that mocie will be shown in Shortcut competition.

Hejbudzki has told a truly touching story. The main protagonist is a young boy, who works in the hospital's boiler-room. He is a little retarded and considers this room 'his own place in the world'. He is tormented by many questions he cannot find answers for. These are questions that rise, as the boy gets to know the reality of the hospital better and better. One day, he meets a young girl, who is waiting to have an abortion. They become friends, which can save both the girl and her unborn child. Just as Charon -- the mythical ferryman of Hades, who carries souls of the newly deceased across the rivers Styx and Acheron -- the boy becomes an agent between life and death.

'I have not made a pro-life or anti-abortion film. I intended to discuss a real problem, when people are referred to as waste. And that is what happens in hospitals, when the mother fails to express her will formally,' says the director. 'Where is humanity in all that? Where is a human being? – that interested me the most. Because it seems to me that human beings can become waste for disposal.'

We have been presenting the successive films by Pawel Hejbudzki, since his very first film production titled A State of Mind. That is the reason why we are so happy about the decision taken in Gdynia. In the near future, the director intends to make his full-feature debut and Charon is certainly a big step to fulfilling that goal.