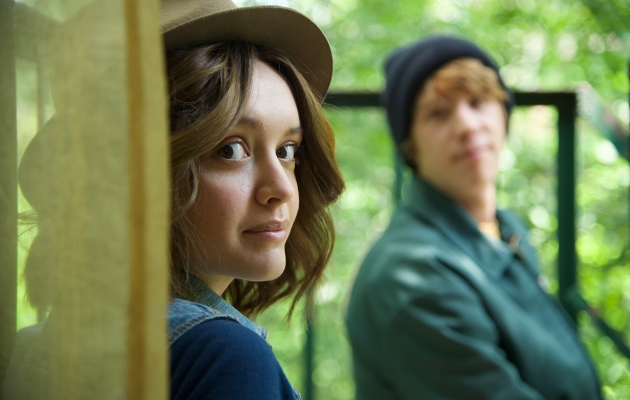 You will get to see the best films in the world at Tofifest, between 18th October and 25th October, 2015. And it is for real, as our film programme includes all the films that have won awards at the most important film festivals in the world, for example Sundance, Cannes, Venice, and Berlin.
Indeed, this year the Tofifest IFF offers a programme that is a true gallery of awards. For example, the FORUM section features the winner of the Golden Shell prize at San Sebastián Film Festival 2015, Sparrows by Icelandic film director Runar Runnarsson, which had its international première in Toronto.
We are also going to show two winners of the Palme d'Or awards from this year's festival in Cannes. One of them is a full-feature film Son of Saul by Hungarian director László Nemes, and a short film Waves'98, coming straight from Lebanon, by Ely Dagher, who will be one of our guests to the festival.
The audience will also see the winner of the Golden Lion award at . Venice Art Biennale 2015. It is the controversial From Afar, which is the first Venezuelan film in history to be so openly discussing the topics of homosexuality and love.
Three films to be screened during the festival are winners of the Silver Bear at Berlinale. They are The Club (Chile) by Pablo Larraín (FORUM), Aferim! (Romania) by Radu Jude (FORUM), and, naturally, Body (Poland) by Malgorzata Szumowska (FROM POLAND). The last of the three is also a winner of the Golden Lions award at Gdynia Film Festival 2015. There will also be winners of Golden Lions in the Young Cinema competition, i.e. Charon (SHORTCUT), a short film by Pawel Hejbudzki, who was born in Torun.
Let us not forget to mention the winner of the prestigious Sundance 2015, Me and Earl and dying girl (USA) by Alfonso Gomez-Rejon (ON AIR).
And to top all that, we also have 8 candidates to Academy Awards 2016 in the Best Foreign Language Film category...
There is certainly something to see at Tofifest 2015!