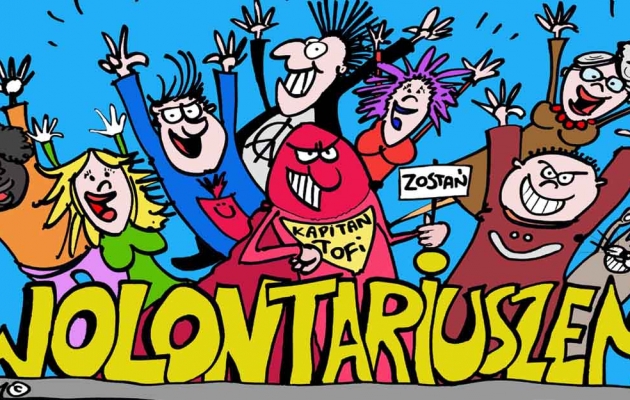 On October 21, 2017, starts the jubilee 15th edition of the Tofifest International Film Festival. Do not miss the opportunity to become our volunteer and gain valuable life experiences. Welcome to the team!
What do you need to do to become a volunteer? It is very easy. To find the Tofifest team, submit your candidature via the form on the Festival website: www.tofifest.pl/wolontariat.
Applications are accepted until September 30, 2017. Questions are directed at volunteer@tofifest.pl.
It is worth filling out this form, because ...
Volunteer work brings many benefits. Beyond the type pleasures - getting into movies and partying at a festival club, it has real effects in your CV:
☛ actively co-create an international scale film event,
☛ opportunity to meet movie stars,
☛ cooperation with a professional team organizing a large cultural event
Do not hesitate - click and enter the team.
PS: We also accept teens (minors with parental consent) and seniors of any age (without parental consent).