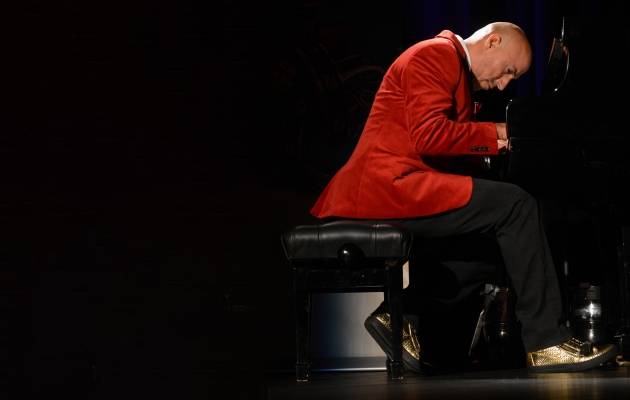 A limited series of vinyl records containing the recording of the closing concert of Tofifest 2015 will be published any moment now. The concert marked the first European live performance by American composer Paul Anthony Romero of the soundtrack written for a popular series of games that goes by the name of Heroes of Might and Magic. The record has been produced in cooperation with gamemusic records, a partner of the festival.
The full title of the album is "The Heroes Piano Sonatas — Paul Anthony Romero Live." It will soon be available for purchase on the gamemusic records website. The record is a world première of the soundtrack written for Heroes of Might and Magic and performed live by its composer. It was recorded in its entirety during the finale of the 13th edition of the Tofifest IFF, on 24th October 2015, in Torun. The album contains a full live recording of that unique event.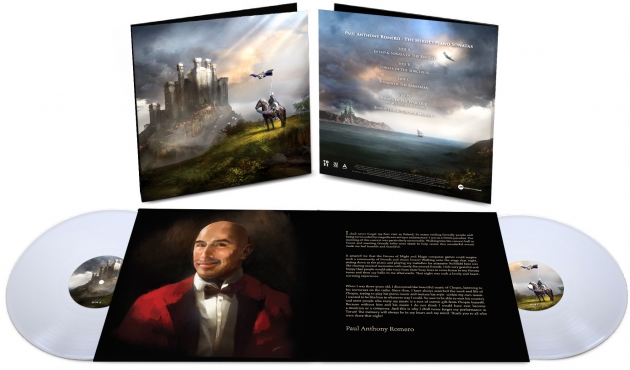 You can subscribe to a music mailing list on the website of gamemusic records. This way, you will be notified first about the possibility of purchasing the album, and also informed in advance about other records to be released in the future. Furthermore, the first 50 people who have ordered "The Heroes Piano Sonatas" album before its official release will receive their copies with a signature of the composer on the packaging.

The two-record album (2 × 180 g LP) will be available in a limited number of 300 copies. This vinyl record will also be available for purchase before "The Symphony of Heroes" concert organised in Wroclaw, on 27th October 2017, by gamemusic records.