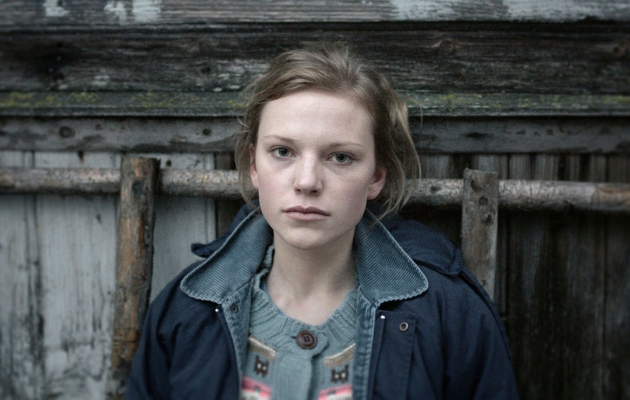 17 October, 16:45 · Kino Centrum
The purchase of a traditional ticket or the collection of a free entry ticket (for passes and sets) can be made at CKK Jordanki or ACKiS "Od Nowa".
Emptiness, deserted areas, and a path filled with softened mud. Raya, 17, and her younger brother Robis live in a humble cottage. Nobody should know that their grandma is now dead. They will try whatever they can to hide the truth and avoid ending up in an orphanage. In order to make sure that the two of them keep the house and orchard, the latter of which is their father's greatest dream, Raya tries to contact their mother, who has lived in England for many years and never made any contact with the family.
| | |
| --- | --- |
| Director: | Renārs Vimba |
| Screenplay: | Renārs Vimba |
| Music: | Eriks Esenvalds |
| Cinematography: | Arnar Thor Thorisson |
| Editing: | Yorgos Mavropsaridis |
| Cast: | Elina Vaska, Andzejs Lilientals, Edgars Samitis, Zane Jancevska, Ruta Birgere |
| Production: | Aija Berzina, Alise Gelze |
| Producer: | Tasse Film |
| Distribution: | Bomba Film Sp. z o.o. |
| Awards: | Berlinale – Kryształowy Niedźwiedź: Nagroda Jury Młodych Generacji 14plus – Najlepszy Film Pełnometrażowy / Crystal Bear: Award of the Youth Jury in Generation 14plus – Best Feature Film (2016) |