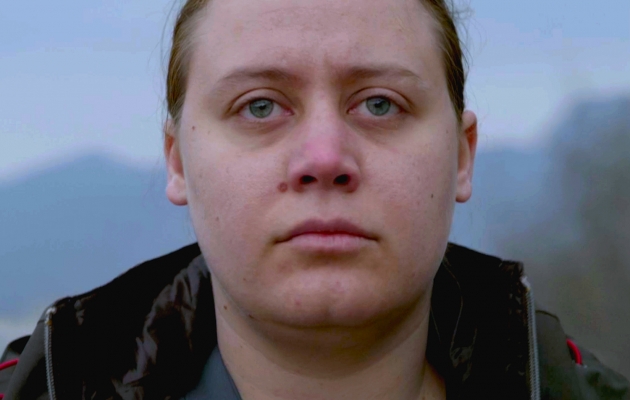 17 October, 18:30 · CKK Jordanki
In a remote Bulgarian town, Gana looks after the elderly with dementia, while trafficking their ID cards on the black market of identity theft. Her relationship with her car-mechanic boyfriend is no shelter for love either ― with sexual attraction vanished, intimacy is reduced to an addiction to morphine. Nothing seems to have consequences on the nurse's conscience, not even the incidental murder of a patient, who threatens to expose her fraudulent dealings. Things start to shake up, when Gana hears the music of Yoan, a new patient, whose ID card she has trafficked. A growing empathy for the old man unlocks Gana's drugged-up conscience, and she is ready for change. But when Yoan is arrested for fraud, she learns that doing "the right thing" comes at a high price.
| | |
| --- | --- |
| Director: | Ralitza Petrova |
| Screenplay: | Ralitza Petrova |
| Cinematography: | Krum Rodriguez, Chayse Irvin |
| Editing: | Donka Ivanova, Ralitza Petrova |
| Cast: | Irena Ivanova, Ivan Nalbantov, Ventzislav Konstantinov, Alexandr Triffonov, Dimitar Petkov |
| Production: | Rossitsa Valkanova |
| Producer: | Klas Film, Snowglobe, Alcatraz Films, Film Factory |
| Awards: | MFF w Locarno / Locarno IFF – Złoty Lampart: Najlepszy Film, Srebrny Lampart: Najlepsza Aktorka, Nagroda Jury Ekumenicznego / Golden Leopard: Best Film; Silver Lampart: Best Actress, Prize of the Ecumenical Jury (2016); FF w Sarajewie / Sarajevo FF – Najlepsza Aktorka, Specjalna Nagroda Jury: Najlepszy Film / Best Actress, Special Award of the Jury: Best Film (2016) |
Ralitza Petrova was born in Bulgaria. lives and works between England, Bulgaria, and France. She studied fine art and fiction directing at England's National Film and Television School. She directed the shorts Rotten Apple (2007), Above Us Only Sky (2008), and By the Grace of God (2009). Godless (2016) is her first feature.
Filmography:

2016 — Bez Boga / Godless
2009 — By the Grace of God
2007 — Rotten Apple