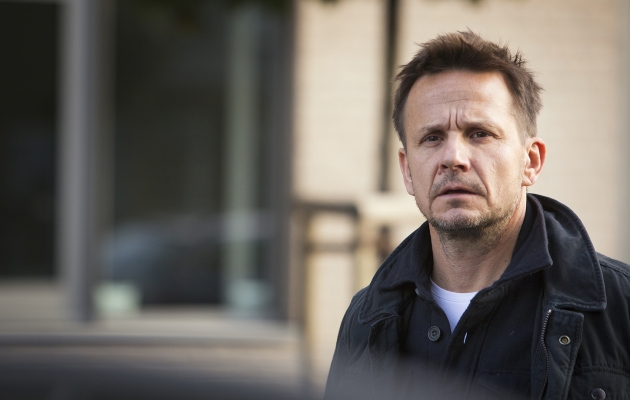 20 October, 18:00 · CKK Jordanki
A young woman from Germany throws herself out of a church tower in Wrocław. The investigation is led by an experienced Commissioner Warski (Bartłomiej Topa). Much to his displeasure, Ana Wittesch (Julia Kijowska), a German female police officer with Polish roots, is assigned to the case. What Warski does not realise is that Ana has come to Wroclaw to lead a second investigation, which is classified. It does not take long, before Georg Kuntz (Krzysztof Stelmaszyk), an emissary of the Vatican Bank comes to Wroclaw, too. What do the suicide of a German student, a classified investigation of Ana Wittesch, and the arrival of the emissary from Vatican have in common? Before the mystery is solved, Commissioner Warski and Ana Wittesch must learn to work together and trust each other. In the meantime, another girl throws herself out of the church tower in Wroclaw...
| | |
| --- | --- |
| Director: | Mariusz Gawryś |
| Screenplay: | Mariusz Gawryś, Maciej Strzembosz |
| Music: | Maciej Zieliński |
| Cinematography: | Mikołaj Łebkowski |
| Editing: | Milenia Fiedler |
| Cast: | Bartłomiej Topa, Julia Kijowska, Małgorzata Foremniak, Adam Woronowicz, Krzysztof Stelmaszyk, Henryk Talar, Andrzej Konopka |
| Production: | Maciej Strzembosz, Ewa Borguńska, Dorota Hawliczek |
| Producer: | Prasa i Film |
| Distribution: | Next Film |
| Awards: | FF w Gdyni / Gdynia FF – udział w Konkursie Głównym / Participation in the Main Competition; Złoty Klakier – Nagroda Radia Gdańsk / Golden Claqeur – Radio Gdańsk Award (2016) |
Mariusz Gawryś was born in 1957. He is a director and screenwriter, and a graduate of Wajda School. In 2006, he won the Golden Lions for Best Directing Debut at Gdynia Film Festival for The Art of Massage.
Filmography:
2016 ― Sługi boże
2006 ― Sztuka masażu / The Art of Massage