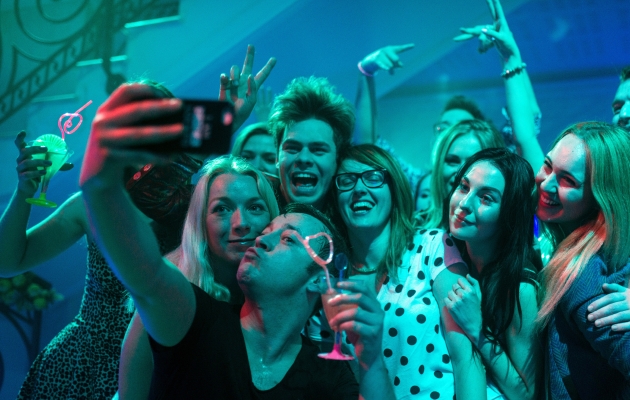 21 October, 19:30 · Od Nowa – large hall
Szkoła uwodzenia Czesława M. is a story about a popular musician, who all of a sudden decides to leave the life of a celebrity from Warsaw behind. By chance, Czesław M. ends up in the city of Świnoujście. While there, he meets Adam and Zygmunt, who used to work at the shipyard and now are trying to start their own business. Together, they come with a seemingly perfect plan: they want to open a school of flirting for men, the first of its kind on the coast of Poland. Will it be their dream come true?
Szkoła uwodzenia Czesława M. is a warm and optimistic comedy about searching for happiness and one's own path in life, but also about unexpected consequences of life choices.
| | |
| --- | --- |
| Director: | Aleksander Dembski |
| Screenplay: | Aleksander Dembski, Monika Franczak |
| Music: | Czesław Mozil, Filip Kuncewicz |
| Cinematography: | Andrzej Wojciechowski |
| Editing: | Marcin Kot Bastkowski |
| Cast: | Czesław Mozil, Anna Smołowik, Jakub Kamieński, Sławomir Pacek, Lucyna Malec |
| Production: | Anna Różalska, Tarik Hachoud, Robert Kijak, Aleksander Dembski, Czesław Mozil |
| Producer: | Agora S.A. |
| Distribution: | Next Film |
Aleksander Dembski was born in Ostrzeszów in 1973. He graduated from the Krzysztof Kieślowski Faculty of Radio and Television University of Silesia in 1999. He is a director, screenwriter, and producer. He has made a number of documentaries, including: Na krawędzi (2004), Basia z Podlasia (2011), Kocham Cię jak Irlandię (2012), and Anatomia startupu (2016).
Filmography:
2016 — Szkoła uwodzenia Czesława M.
2016 — Anatomia startupu
2013 — Kocham cię jak Irlandię
2011 — Basia z Podlasia
2004 — Na krawędzi