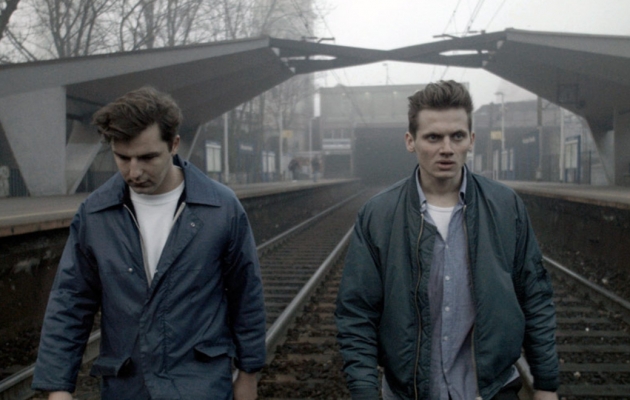 17 October, 19:00 · Kino Centrum
The purchase of a traditional ticket or the collection of a free entry ticket (for passes and sets) can be made at CKK Jordanki or ACKiS "Od Nowa".
Krzysiek and Michał are wondering through the streets of Warsaw, going from one club or house party to another, and from a concert to a concert. Partying to the last breath, intensive love affairs, desires and loneliness, discussions about trivialities and about the most important things, intoxication with booze and love, an emotional melting pot ― this is the essence of life for young people...
All These Sleepless Nights is a brilliant portrait of modern Polish people in their twenties, which has a chance of becoming a manifesto of the troubled generation of people born after 1989. For two years, the streets, clubs, cafés, and apartments in Warsaw became a natural set to film the most intimate and true story about young people, since Andrzej Wajda made his Innocent Sorcerers.
| | |
| --- | --- |
| Director: | Michał Marczak |
| Screenplay: | Michał Marczak, Katarzyna Szczerba |
| Music: | Lubomir Grzelak |
| Cinematography: | Michał Marczak, Maciej Twardowski |
| Editing: | Dorota Wardęszkiewicz |
| Cast: | Krzysztof Bagiński, Michał Huszcza, Ewa Lebeuf, Adam Rzepucha, Kaja Kukuła |
| Production: | Marta Golba, Michał Marczak, Thomas Benski, Julia Nottingham, Lucas Ochoa |
| Producer: | Endorfina Studio, Pulse Films |
| Distribution: | Kino Świat |
| Awards: | FF w Sundance / Sundance FF – Najlepszy Zagraniczny Reżyser Filmu Dokumentalnego / Directing Award in World Cinema Documentary competition (2016); MFF Nowe Horyzonty / T-Mobile New Horizons IFF – Nagroda Publiczności / Audience Award (2016) |
Michał Marczak was born in 1982. He studied film directing at the California Institute of the Arts and also graduated from Wajda School. He has made immensely popular documentaries, i.e. At the Edge of Russia (2010) and the controversial Fuck for Forest (2012).
Filmography:
2015 ― Wszystkie nieprzespane noce / All These Sleepless Nights
2012 — Fuck for Forest
2012 — Samotność dźwięku
2012 — Wirtualna wojna
2010 — La Machina
2010 — Ostatni raz kawaler
2009 — Kobieta poszukiwana