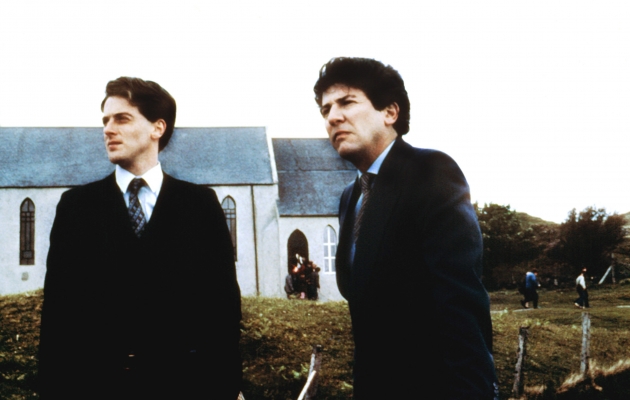 23 October, 15:00 · Kino Centrum
The purchase of a traditional ticket or the collection of a free entry ticket (for passes and sets) can be made at CKK Jordanki or ACKiS "Od Nowa".
MacIntyre works for an oil company. One day, he and his friend are sent to Scotland to negotiate the purchase of a small fishing village, located close to a deposit of a valuable raw material. The mission seems to be fairly easy, at first. The majority of fisherman would gladly trade the rustic landscapes, tranquillity, and fresh air, in exchange for the clamour of Edinburgh and better future prospects. As for MacIntyre, he is going through quite a different transformation, as he soon falls in love with the lovely spot. The signing of a contract is unexpectedly jeopardised by Ben Knox, who owns the precious piece of the beach.
| | |
| --- | --- |
| Director: | Bill Forsyth |
| Screenplay: | Bill Forsyth |
| Music: | Mark Knopfler |
| Cinematography: | Chris Menges |
| Editing: | Michael Bradsell |
| Cast: | Burt Lancaster, Fulton Mackay, Peter Riegert, Denis Lawson, Norman Chancer |
| Awards: | Nagrody BAFTA / BAFTA Awards – Najlepsza Reżyseria / Best Direction (1984); Nagroda Narodowego Stowarzyszenia Krytyków Filmowych w Ameryce / National Society of Film Critics' Awards – Najlepszy Scenariusz / Best Screenplay (1984) |