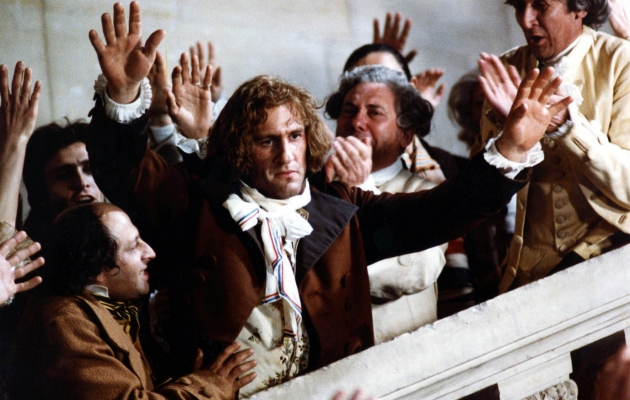 21 October, 14:45 · Kino Centrum
The purchase of a traditional ticket or the collection of a free entry ticket (for passes and sets) can be made at CKK Jordanki or ACKiS "Od Nowa".
The French Revolution makes the entire country drown in terror. During a session of the Committee of Public Safety, Billaud-Varenne accuses Danton and his henchmen of counter-revolutionary activity. And although Robespierre refuses to put Danton on trial, the other members of the Committee keep quoting more and more arguments against him. Meanwhile, "Le Vieux Cordelier" — the journal edited by Camille Desmoulins from Cordeliers Club — is confiscated. Soon, Danton is warned in secret that the government is planning to arrest him.
| | |
| --- | --- |
| Director: | Andrzej Wajda |
| Screenplay: | Jean-Claude Carrière |
| Music: | Jean Prodromidès |
| Cinematography: | Igor Luther |
| Editing: | Halina Prugar-Ketling |
| Cast: | Gérard Depardieu, Wojciech Pszoniak, Anne Alvaro, Roland Blanche, Patrice Chéreau, Krzysztof Globisz |
| Awards: | Nagrody BAFTA / BAFTA Awards – Najlepszy Film Nieanglojęzyczny / Best Film Not in the English Language (1984); Cezary / César Awards – Najlepszy Reżyser / Best Director (1983); FPFF w Gdyni / PFF Gdynia – Złote Lwy: Nagroda Dziennikarzy / Golden Lions: Journalists' Award (1984) |