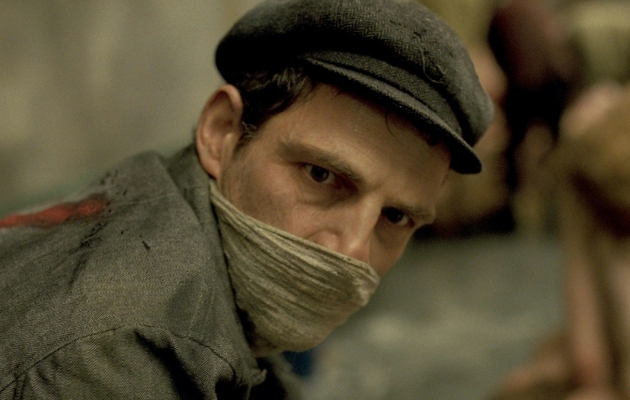 Son of Saul, which has won the Grand Prix award at the Cannes International Film Festival, is to be presented at the 13th edition of the Tofifest International Film Festival.

This debut film by Hungarian director László Nemes presents 48 hours in the life of a prisoner in Auschwitz, Saul Ausländer. He is a member of the Sonderkommando, i.e. a special unit of Jewish prisoners forced to assist the Nazis in operating the great machinery of Holocaust, which is planning to organise a revolt very soon. In a reality beyond comprehension and in a situation, where individuals cannot hope for survival, Saul decides to salvage whatever is left of the man he used to be.
The film by a 38-year-old Nemes breaks the typical narration stereotypes that have dominated films about Holocaust to this date. The director has not made a film on an epic scale, instead conjuring an illusion that tricks us into believing that we comprehend the scale of this genocide. The film by Nemes offers maximum realism and the perspective of an individual looking at fragments of hell.
Son of Saul is the result of the profound need to be authentic and it has taken 5 years to ensure that the story is documented and produced with attention to every detail. And that may be the reason why Claude Lanzmann, known for the legendary Holocaust documentary film Shoah, who is also against any enacting of the Holocaust in cinema, approached Nemes after the screening and thanked him for the film.
Son of Saul is a perfect and shocking film that will keep the audience at the edge of their seats, and have its place in the history of cinema.
Nemes has made the film in the the Academy ratio of 1.375:1. The result is a "square" picture that is rarely to be seen nowadays. Pawel Pawlikowski used the same format to film his Ida. There are lots of rumours that Son of Saulis going to win an Oscar. Will there be another "square" film winning the 88th Academy Awards?