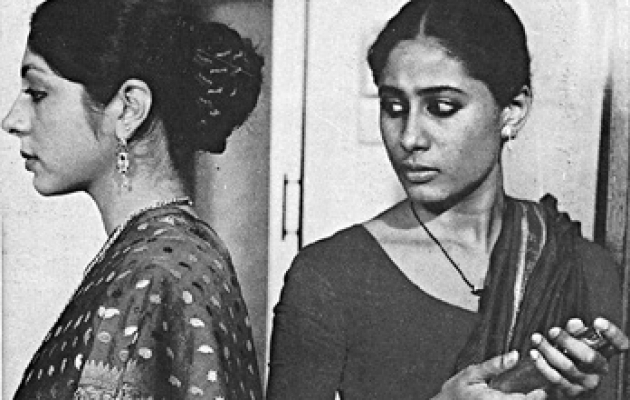 Screenings
10/26, 21:00 · Baj Pomorski – hall B
Sethji is a widowed, a businessman and lives a comfortable life with his only daughter, Hansa, his son-in-law, Rahul, and a grandson, Munna. He has Rahul as his right-hand man, and a nephew named Dinesh who also assists in running the business. Petty rivalries and jealousies have grown in the family, and Sethji and Rahul feel that Dinesh is now trying to undermine the business. They would like to get rid of him, without attracting any attention to themselves. They do terminate Dinesh, but this effects Sethji's health, and he passes away. Shortly thereafter Hansa also passes away, leaving Rahul to look after the business on his own. But there are many questions unanswered, like why was no one in attendance with the ailing Sethji; Hansa's death was a suicide, why was it covered up?
| | |
| --- | --- |
| Director: | Kumar Shahani |
| Screenplay: | Kumar Shahani, Roshan Shahani |
| Music: | Vanraj Bhatia |
| Cinematography: | K.K. Mahajan |
| Editing: | Ashok Tyagi |
| Cast: | Smita Patil, Amol Palekar, Shreeram Lagoo, Girish Karnad, Om Puri |
Kumar Shahani is a noted Indian Film director, born in Larkana, Sindh (now in Pakistan) in 1940. After the partition of India his family shifted to the city of Bombay (now Mumbai). He received a BA (hons) from the University of Bombay in Political Science and History and studied Screenplay Writing and Advanced Direction at the Film and Television Institute of India, where he was a student of Ritwik Ghatak. He was awarded a French Government Scholarship for further studies in France, where he studied at the Institut des hautes études cinématographiques (IDHEC). He returned to India to make his first feature film Maya Darpan in 1972 and had to wait twelve years before he received funding to make his next full length feature film, Tarang.