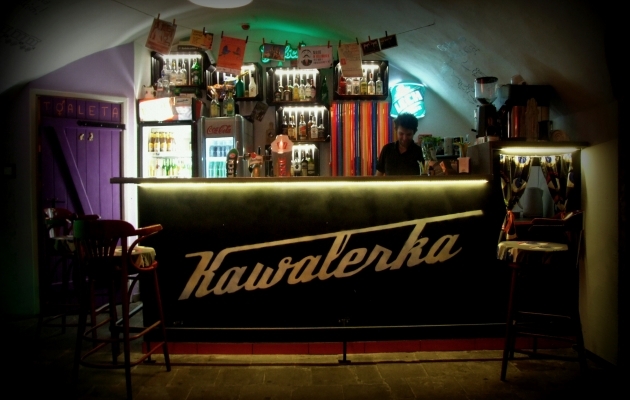 "Kawalerka", Saturday, 20th October, 11:00 p.m.:
IM2

IM2 is a duo from Warsaw, which describe themselves as a multi-media hermaphrodite. This is the peak achievement of Mr I and Moony, in the subject of partnership between both sexes. Music and Picture, Him and Her, Yin and Yang — all form forces that supplement each other in the multi-media space. IM2 makes electronic music, but does not turn their backs on the roots that grow very deep. Mr I and Moony are the children of punk rock, but they also draw inspiration from Dead Can Dance, Cocteau Twins or the darker sounds of Bauhaus and Joy Division.
Rynek Staromiejski 1 (in the Town Hall)
eNeRDe, Monday, 22nd October, 9:00 p.m.: Avtomat
Avtomat is a solo audiovisual project of Kajetan Łukomski — a graphic designer, musician, DJ and music journalist. This is the product of a multitude of fascinations, including electro and 8-bit music, punk rock, industrial, metal and even traditional singing with white voice. The artist is involved in a number of social activities and anti-fascist, queer and anti-consumerism initiatives, which is also reflected in his lyrics. The project started in 2005 (back then under the name post50UND) and it has already gained recognition, both in Poland and abroad. The group has supported groups like CKOD or Fukkk Offf, participated in the events of the electroMoustache series, festival concerts (Audioriver, Cucumber, student festivals) and organised concerts of young and talented groups, as part of the Avtocast series (Last Blush, PCTV, Fuka Lata and Gamespeopleplay).