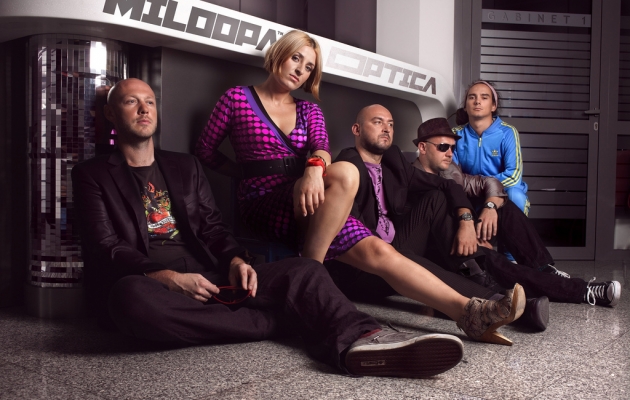 Miloopa is a band that came to life back in 2001, but they have already played at the most important European music festivals, including Sziget Festival, Heineken Opener Festival, United Islands, Be2gether Festival, Fete De La Musique Luxembourg, Creamfields, JDM Festival, Open'er, Summer of Music or Tauron Nowa Muzyka.
Miloopa goes beyond the constrictions of conventional electronic music, combining elements of drum and bass, funky, house, hip-hop and break-beat. The group creates musical space, by which one can become completely absorbed. In 2005, the band released its debut album Nutrition Facts, which has been acclaimed by listeners and critics. They followed with the second album Unicode, in 2008. Their latest effort Optica is a continuation of the cooperation with producer Roli Mosimann (famous for his cooperation with Faith No More). The album features guest performances by rap musicians from Anti Pop Consortium, Norwegian guitar player Eivind Aarset and a string quartet.
"There are more and more Polish music productions that are second to none in the global music world. Too bad they are still underappreciated. It's high time something has been done about it and Optica is a perfect motivation to do so!" — Andrzej Cała / Onet Muzyka.
Concert of Miloopa
25th October 2012, Start: 8:00 p.m. (Gates open: 7:00 p.m.)
Lizard King Music Club
Address: ul. Kopernika 3, Torun