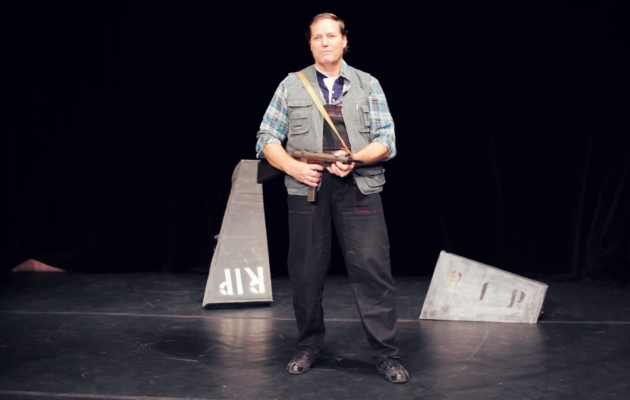 Screenings
10/24, 21:45 · Kino Centrum
The documentary film Hviezda (The Star) tells a story of Ján Slovák, a 55-year-old welder, who fell in love with acting. His desire began, when he got the lead role in a theatrical adaptation of the worst movie of all time, Plan 9 From Outer Space by Ed Wood Jr. The passion for theatre became his destiny.
| | |
| --- | --- |
| Director: | Andrej Kolenčík |
| Screenplay: | Andrej Kolenčik, Lukas Sigmund |
| Music: | Various artists |
| Cinematography: | Nikol Suplatova |
| Editing: | Petra Vladyková |
| Cast: | Ján Slovák, Magda Slováková, Ján Slovák Jr. |
| Awards: | Nagroda "Złotego Żebraka" / Golden Beggar Award – 18. MF Telewizji Lokalnych / 18th IF of Local Televisions (2012); Honorowe Wyróżnienie Jury / Jury honorable mention – LisFE – 4 MFF w Leiden / 4th International Festival in Leiden (2012) |
Andrej Kolenčík was born in 1984 in Bratislava. He is a film director and visual artist. He graduated from Academy of Music and Dramatic Arts in Bratislava. At present he´s working as a freelance film director of fiction and also animation films, music videos as well as a program director of well known Slovak international animation festival Fest Anča.