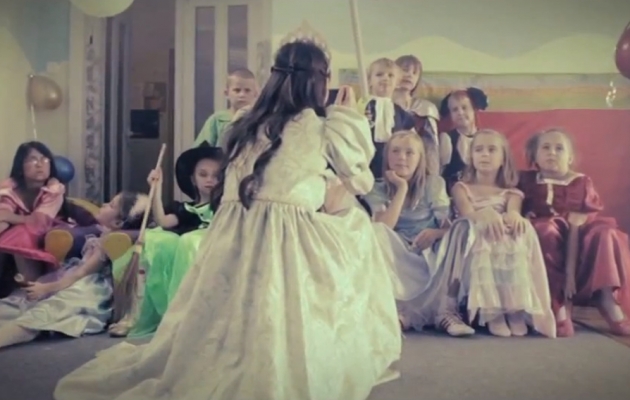 Screenings
10/21, 15:30 · Baj Pomorski – hall B
The Princess is always the most beautiful and the most splendid. All kindergarten children love Princesses. And what if you are not pretty enough to be one? Perhaps it is even better? It is a warm and short impression of the things children think about.
| | |
| --- | --- |
| Director: | Jędrzej Bączyk |
| Music: | Jędrzej Bączyk |
| Cinematography: | Michał Gruszczyński |
| Editing: | Marcin Gwarda |
| Cast: | Joanna Osyda, Julia Florczak, Adam Michalak, Maja Wiesławska, Barbara Lesiak, Zofia Krawczyk, Julia Lesiowska |
Jędrzej Bączyk was born in 1983. He is a director, screenwriter, graphic designer and musician. In 2005, he graduated from the Faculty of Fine Arts of the Nicolaus Copernicus University in Toruń and the Faculty of Directing at the Film School in Lodz, in 2011. He has made short films and documentaries.