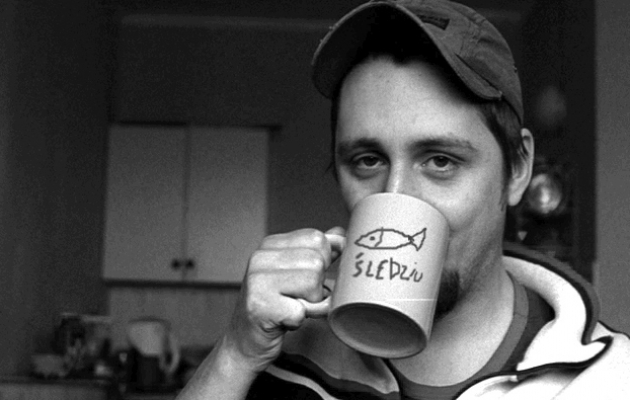 Screenings
10/21, 15:30 · Baj Pomorski – hall B
Śledź (Herring) is a self-satisfied 26-year-old man. Why is that? He has discovered a recipe for success. It is a short and very well done portrait of the best Polish comics artist of the young generation — Michał "Śledź" Śledziński. This young man (born in Bydgoszcz) has been presented, during his stay in Toruń, which lasted several years.
| | |
| --- | --- |
| Director: | Jędrzej Bączyk |
| Screenplay: | Jędrzej Bączyk |
| Music: | Jędrzej Bączyk |
| Cinematography: | Maciej Majchrzak, Mateusz Jarmulski |
| Editing: | Bogusława Furga |
| Cast: | Michał Śledziński |
Jędrzej Bączyk was born in 1983. He is a director, screenwriter, graphic designer and musician. In 2005, he graduated from the Faculty of Fine Arts of the Nicolaus Copernicus University in Toruń and the Faculty of Directing at the Film School in Lodz, in 2011. He has made short films and documentaries.