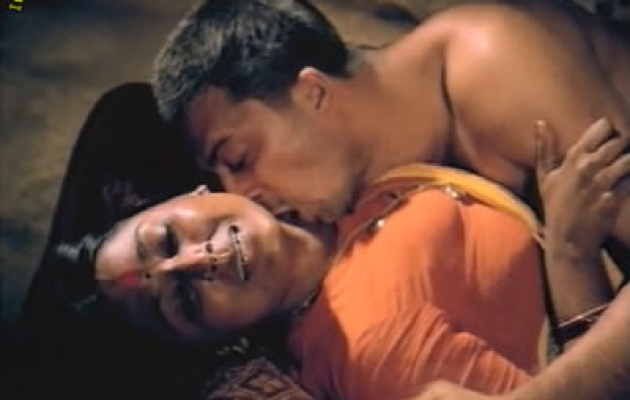 Screenings
10/24, 15:30 · Baj Pomorski – hall B
Jogamma is the widow of Brahmin Pandit Range Rao, and lives in a coastal village in Southern India along with her two married sons, Narsimha, who is married to Seethamma and has two son; while Parasuram is married to Ansuya. Narsimha, who not only looks after the estate, but also works as a clerk, often ends up chiding Parsuram to do something proactive. A frustrated Parshuram, not able to bear the taunts of his family anymore decides to run away from home, but has an encounter with a Sage named Kondura, who is believed to be living under the sea for ions. Kondura bestows a boon upon him, asks him not to misuse it, and be a celibate. A disbelieving Parshuram returns home, finds out that Guru is yet another person who was granted the boon of finding water, even in arid areas, and asks him to help dig a well. Guru does help and water is discovered shortly thereafter. Parshuram claims that he can also converse with a Goddess in the local Mandir. Things change when the villagers realize that he is telling the truth, and in no time at all Parsuram himself becomes a sage in his own right.
| | |
| --- | --- |
| Director: | Shyam Benegal |
| Screenplay: | Girish Karbad, Arudra (dialogi / dialogues) |
| Music: | Vanraj Bhatia |
| Cinematography: | Govind Nihalani |
| Cast: | Smita Patil, Anant Nag, Amrish Puri, Shekhar Chatterjee, Sulabha Deshpande, Satyadev Dubey, Prabhakar Reddy, Vanisree |
Shyam Benegal was born in Hyderabad in December 1934. He worked in advertising before he started making films. Ankur (1974), his debut film, was an important film for the Indian New Wave cinema. Benegal has been the recipient of the prestigious Padma Bhushan Award, India, the Soviet Land Nehru Award and the State Prize of the USSR. His other films include Nishant, Junoon, Kalyug, Trikal, Zubeida, Samar and recently Welcome to Sajjanpur and Well Done Abba. He is currently a Member of Parliament (Rajya Sabha), Government of India.