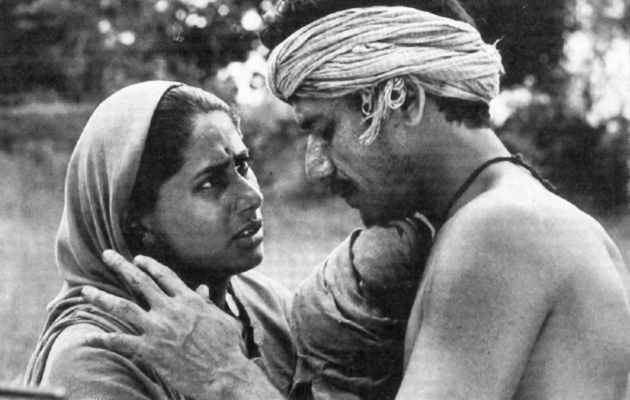 Screenings
10/23, 18:00 · Baj Pomorski – hall B
Dukhi, an untouchable played by Om Puri, approaches the village Brahmin to request him to set an auspicious date for his daughter's upcoming wedding according to the Hindu astrology. The Brahmin promises to perform the task in exchange of Dukhi slaving over household chores in return. Already ailing and weak due to a recent illness, Dukhi agrees and begins with cleaning the Brahman's house and stable. While working in the scorching sun, hungry and malnourished, he dies. His corpse lies close to the road used by the Brahmins to go to the village well. The Untouchables shun it for fear of police investigation. What can be done with the corpse of an untouchable that no one will touch?
| | |
| --- | --- |
| Director: | Satyajit Ray |
| Screenplay: | Satyajit Ray, Amrit Rai (dialogi / dialogues) |
| Music: | Satyajit Ray |
| Cinematography: | Soumendu Roy |
| Editing: | Dulal Dutta |
| Cast: | Smita Patil, Om Puri, Mohan Agashe, Richa Mishra, Gita Siddharth |
| Awards: | National Film Awards, India – Specjalna Nagroda Jury / Special Jury Award (1981) |
Satyajit Ray (1921–1992) was born in the city of Calcutta into a Bengali family prominent in the world of arts and literature. Ray directed thirty-seven films, including feature films, documentaries and shorts. He was also a fiction writer, publisher, illustrator, graphic designer and film critic. Ray received many major awards in his career, including 32 Indian National Film Awards, a number of awards at international film festivals and award ceremonies, and an Academy Honorary Award in 1992. The Government of India honoured him with the Bharat Ratna in 1992.