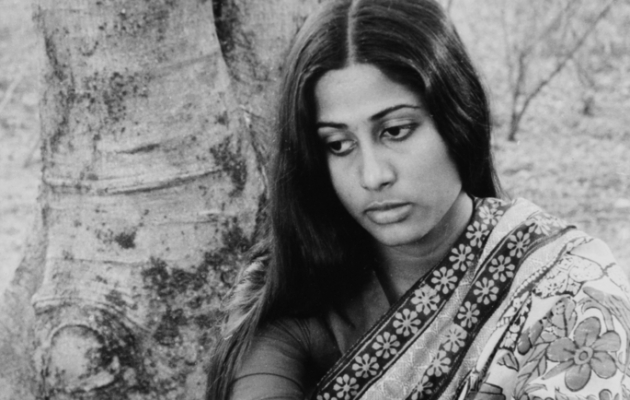 Screenings
10/23, 18:00 · Baj Pomorski – hall B
In Smita Patil's screen debut, a short film made by Arun Khopkar as a diploma film at the Film and Television Institute of India, she plays Shama, a lover of classical music married to a Marxist. When a strike compels her husband to work full-time for the Party, Shama is faced with the prospect of giving up her music and join him.
| | |
| --- | --- |
| Director: | Arun Khopkar |
| Screenplay: | Arun Khopkar |
| Cinematography: | Raymond Wong Mun |
| Editing: | Premanand Kamble |
| Cast: | Smita Patil, Ketan Mehta, Vikram Sahu, Nachiket Patwardhan |
| Awards: | Nagrody dyplomowe / Diploma Awards – Najlepszy Film / Best Film – Indyjski Instytut Filmowy / Film Institute of India (1974) |
Arun Khopkar is an alumnus of the Film and Television Institute (FTII), Pune. His feature film Katha Doan Ganpatraonchi (A tale of two Ganpatraos) has been shown at various international film festivals. He has made several award winning films on the arts: Figures of Thought, Colours of Absence on painting, Sanchari on Bharat Natyam; and Rasikapriya and Lokpriya on music. An internationally recognized authority on Eisenstein, and a widely travelled polyglot, Khopkar is a former Homi Bhabha Fellow.