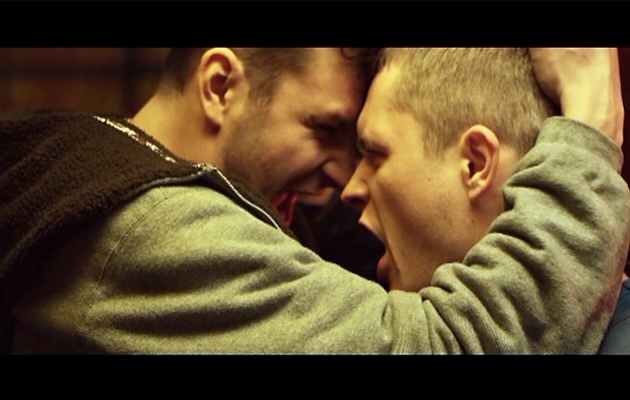 Screenings
10/21, 18:00 · Kino Centrum
Kuba and Michal are professional soldiers. They want to break free from their hometown and earn money for their own business. So, they volunteer to go on a mission to Afghanistan. They leave with the fourth deployment of the Polish Military Contingent. Upon their return, they discover their hometown to be an entirely different place. The film is based on a true story of a Scottish private Barry Delaney.
| | |
| --- | --- |
| Director: | Krzysztof Kasior |
| Screenplay: | Krzysztof Kasior, Piotr Maczuga |
| Music: | Peve Lety |
| Cinematography: | Tomasz Woźniczka |
| Editing: | Tymoteusz Wiskirski |
| Cast: | Tomasz Schuchardt, Piotr Domalewski, Justyna Wasilewska |
| Awards: | Oficjalna selekcja / Official Selection for: ISFF in Ravenna / MSFF w Ravennie, 52. MFF Kraków / 52nd IFF in Krakow, 5. OFF Plus Camera / 5th OFF Plus Camera |
Krzysztof Kasior was born in 1980 in Trzebnica. He is studying at the Krzysztof Kieślowski Radio and Television Faculty of the University of Silesia He makes short films and documentaries. He is currently working on his debut feature film.