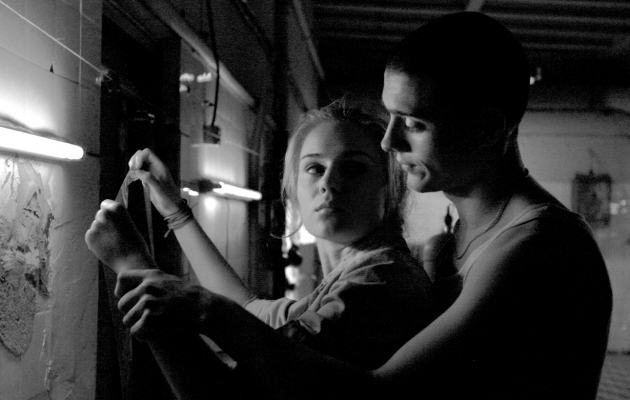 Screenings
10/22, 13:00 · Baj Pomorski – hall B
Julka loves photography and this passion provides an opportunity to meet Maciek. Both live in a rather ordinary and quite dangerous housing estate. The area has been long controlled by football fans from two opposite clubs: Czarni and Pogon. Maciek and Julka are contemporary Romeo and Juliet, just as innocent and young as the characters in the classic drama by Shakespeare. They stand on the opposite sides of the football barricade and their loves is the starting point for a sequence of tragic events.
| | |
| --- | --- |
| Director: | Tomasz Matuszczak |
| Screenplay: | Tomasz Matuszczak |
| Music: | Marcin Macuk |
| Cinematography: | Bartek Kaczmarek |
| Editing: | Tymoteusz Wiskirski |
| Cast: | Marian Dziędziel, Maciej Barski, Lucyna Malec, Angelika Paszkowska, Robert Kuraś |
| Awards: | Złote Grono / Golden Cluster Award – Najlepszy film krótkometrażowy / Best Short Film – Lubuskie Lato Filmowe / Lubuskie Film Summer (2012); Udział w Konkursie Młodego Kina / Participation in Young Cinema Competition – FPFF Gdynia / Gdynia FF (2012) |
Tomasz Matuszczak was born in 1979, in Bydgoszcz. He has graduated from the Film School in Lodz and the Faculty of Film Production at the Camerimage Film School in Toruń. He has already made the following productions: Ogrodzenie (Fence), Wrzesień 1939 (September 1939) documentary series, Autonaprawa (Self-repair) (diploma film at the Film School in Lodz), Papierośnica (Cigarette Case) and a number of TV commercials.