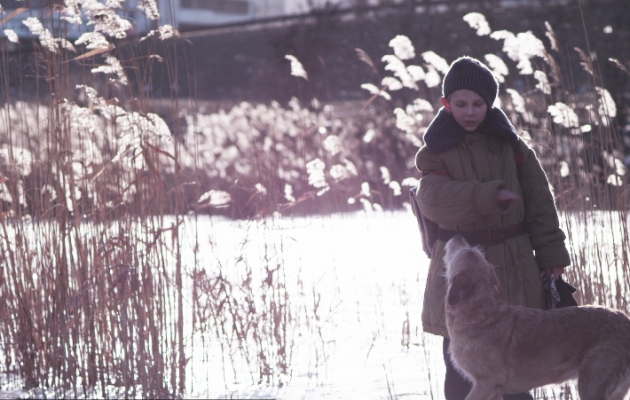 Screenings
10/23, 20:30 · Baj Pomorski – hall B
Andrej, a seven-year-old, orphaned boy, is being sent into the nuclear wasteland around Chernobyl week after week by his corrupt brother Artjom, to loot the deserted buildings. On Andrej's raids he re-imagines himself amidst the families who used to live here. By looking into the things that were left behind, he imagines himself being a part of those families, who had to leave their homes from one day to another.
| | |
| --- | --- |
| Director: | Marcus Schwenzel |
| Screenplay: | Marcus Schwenzel, Olafur Jonsson |
| Music: | Nitin Sawhney |
| Cinematography: | Eduardo Ramirez-Gonzales |
| Editing: | Sebastian Prams |
| Cast: | Hannes Jaenicke, Sasha Savenkov, Roman Knizka, Tatyana Nesvidomenko |
| Awards: | Nagroda Van Gogha / Van Gogh Award, Pierwsza Nagroda za Najlepszy Scenariusz Międzynarodowy / First Price for Best International Screenplay – Najlepszy Scenariusz do Filmu Krótkometrażowego / Best Short Screenplay – MFF w Amsterdamie / Amsterdam FF; Wyróżnienie honorowe / Honorable Mention – MFF na Rhode Island / Rhode Island IFF |
Marcus Schwenzel was born 1969. He graduated recently as a film director at Prague Film School. He currently works as a freelance film director, screenwriter and TV journalist. His previous short film Brotherly Love received 11 international film awards.