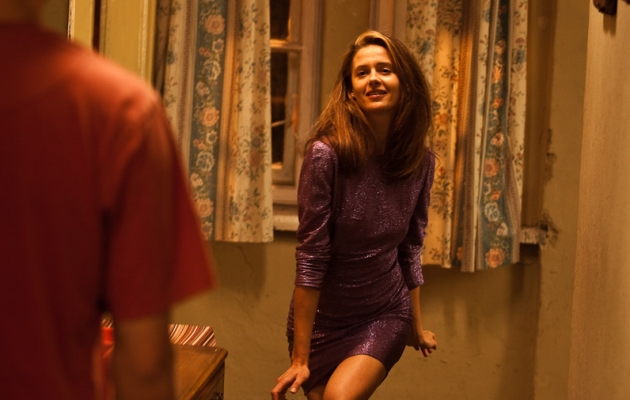 Screenings
10/23, 11:00 · Baj Pomorski – hall A
Trailer
Tadek returns to his hometown to discover that his beloved sister is in a relationship with a married man. The jealousy of the widely respected businessman with political ambitions turns into obsession and goes beyond the moral and social conventions of the local community. Controlled by mad fascination, Tadek will do everything in his power to ridicule her sister's lover. He fails to notice that he himself has become a heartthrob for Irmina, a local beauty, who is willing to break off the engagement imposed by her family.
| | |
| --- | --- |
| Director: | Filip Marczewski |
| Screenplay: | Grzegorz Łoszewski |
| Music: | Paweł Mykietyn |
| Cinematography: | Szymon Lenkowski |
| Editing: | Rafał Listopad |
| Cast: | Agnieszka Grochowska, Mateusz Kościukiewicz, Maciej Marczewski, Anna Próchniak, Paweł Królikowski, Dariusz Majchrzak |
| Awards: | Nominacja do Nagrody East of West / Nominated for the East of West Award – MFF w Karlowych Warach / IFF in Karlovy Vary (2012), Nominacja do Złotych Lwów / Nominated for Golden Lions – FPFF Gdynia / Gdynia Film Festival (2012) |
Filip Marczewski was born in 1974, in Lodz. He has graduated from the Inter-faculty Studies in the Humanities (MISH) at the University of Warsaw. He is currently studying film directing at the Film School in Lodz. He worked for TVP and TVN televisions, for several years. He was assistant director in the following films: Wojaczek (Directed by Lech Majewski), Weiser (Directed by Wojciech Marczewski) and My Place (Directed by Leszek Dawid). He has directed the following short films: Cyrano (2003), Bieda-Ziemia (2004), Melodramat (2005) and Jak w niebie (2008).
Filmography: