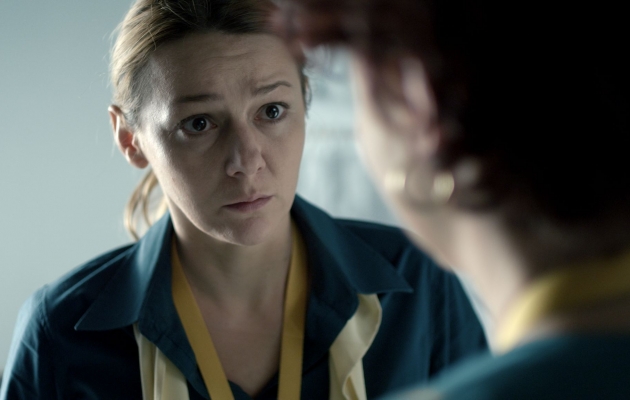 Screenings
10/24, 18:00 · Baj Pomorski – hall B
Trailer
Halina is a humble checkout assistant in the Motylek (Butterfly) chain store. She dreams of a better life for her and her 13-year-old daughter, Misia, who is a talented at computer technology. One day, fortune smiles on her and Halina is promoted to the store's manager. She soon finds out that the price for better remuneration and elevation of life standard is dishonesty, abuse of workers and frauds. Once a victim, she now becomes the judge, jury and executioner for her former friends from the cash desk. However, fate soon ceases to be on her side and Halina is taught a brutal lesson that one can lose everything in one day — friends, money and apartment. She is forced to fight an uneven war with a heartless corporation that has produced a rotten system. Now, she must seek forgiveness, as it takes allies to win such a struggle...
| | |
| --- | --- |
| Director: | Maria Sadowska |
| Screenplay: | Katarzyna Terechowicz, Maria Sadowska |
| Music: | Maria Sadowska |
| Cinematography: | Radosław Ładczuk |
| Editing: | Jarosław Kamiński |
| Cast: | Katarzyna Kwiatkowska, Eryk Lubos, Julia Czuraj, Dorota Kolak, Agata Kulesza |
| Awards: | Jantar za scenariusz /The Jantar Award for Screenplay – Koszaliński Festiwal Debiutów Filmowych "Młodzi i Film" / Koszalin Screen Debuts Festival "Young and Cinema" (2012) |
Maria Sadowska — She was born in 1976. She is a director, screenwriter, composer, arranger and producer. She has graduated from the Academy of Film and Television in Warsaw and from the Faculty of Directing at the Film School in Lodz. Her professional portfolio includes many video clips made for, among others, Kasia Nosowska and Renata Przemyk. Her fiction film etude titled Skrzydła (Wings) has been presented during many international film festivals, including among others, in Moscow, Taipei, Bologna, Barcelona, Istanbul or Paris. Non-stop colour was a 30-minute short story made in Studio Munka – it is one of the three short stories that comprise the film Demakijaż (Make-up removal) and have been presented in the Main Competition at the 34th Edition of the PFF in Gdynia.