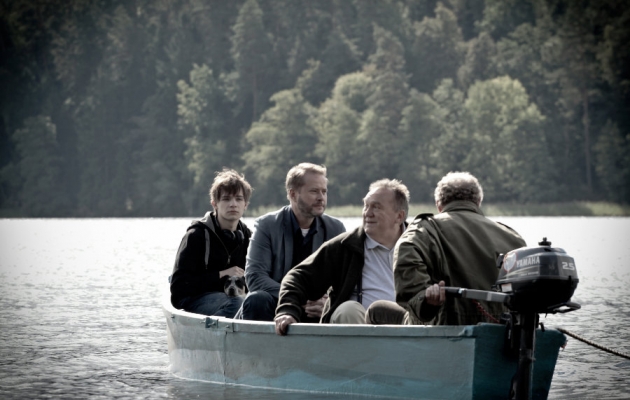 Screenings
10/22, 18:00 · Baj Pomorski – hall A
Trailer
They say that men never understand women. And what if things are even worse and one man will never understand another, as well? The newest comedy-drama by Piotr Trzaskalski is an original guise to the world of men. Why men in love cannot express their emotions in words, regardless of their age? Pawel, Wlodek and Maciek are condemned to spend a few days together and they will not miss a single opportunity to make life miserable to one another. Is it true that there is more that divides, than unites them? Is there a key to understand the man's point of view?
| | |
| --- | --- |
| Director: | Piotr Trzaskalski |
| Screenplay: | Piotr Trzaskalski, Wojciech Lepianka |
| Music: | Wojciech Lemański |
| Cinematography: | Piotr Śliskowski |
| Editing: | Cezary Kowalczuk |
| Cast: | Artur Żmijewski, Michał Urbaniak, Krzysztof Chodorowski, Anna Nehrebecka, Witold Dębicki |
| Awards: | Złote Lwy / Golden Lions – Nagroda Specjalna: Nagroda Organizatorów Festiwali i Przeglądów Filmu Polskiego za Granicą, Złoty Kangur / Special Award: Award of the Organisers of Festivals and Retrospectives of Polish Films Abroad, Golden Kangaroo – FPFF Gdynia / Gdynia Film Festival (2012) |
Piotr Trzaskalski was born in 1964. He has graduated from the Faculty of Cultural Studies at the University of Lodz (1989) and the Directing Department of Film and Television at the Film School in Lodz (1992). He was granted a scholarship at the Northern School of Film and Television Leeds Metropolitan University in Great Britain (1992/1993). He has been working as a freelance filmmaker, primarily for television, since 1992. He is an author and co-author of programmes about art, music videos and documentary films. In 2002, he made his debut feature film Edi.
Filmography:
2012 – Mój rower / My father's Bike
2005 – Mistrz / The Master
2002 – Edi