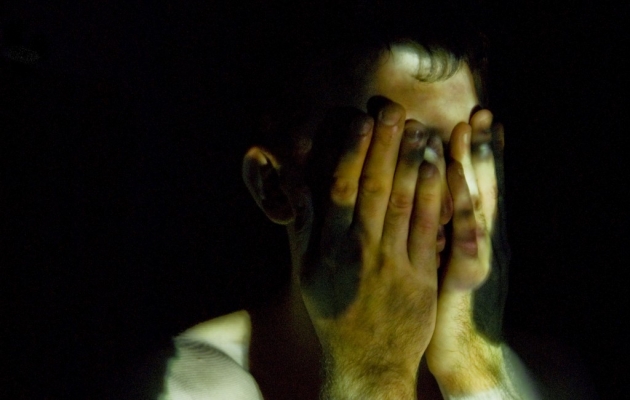 Screenings
10/21, 16:30 · Kino Centrum
Trailer
It is a story about the relationship of two young people. She is a translator working on an English drama Papercuts. He has a nervous breakdown, before publishing his debut novel. His clinical episode is directly related to the period of working on the novel and the relationship between them. Through a sequence of retrospectives, we observe the process of confining himself to the world of his own obsessions and apartment he fears to leave. Ha has also managed to drag his partner into the world of delusions. Will it ever be possible to recall all fragments of the puzzle and put them in the right order? Is this the guarantee to save their relationship and their own identity?
| | |
| --- | --- |
| Director: | Magdalena Gubała, Szymon Uliasz |
| Screenplay: | Magdalena Gubała, Szymon Uliasz |
| Music: | Mikołaj Trzaska |
| Cinematography: | Piotr Michalski |
| Editing: | Krzysztof Kudelski |
| Cast: | Piotr Głowacki, Kasia Maciąg, Iwona Bielska, Małgorzata Hajewska-Krzysztofik, Iwo Swiłło |
Magdalena Gubała has graduated from a post-secondary Lart Actors Studio in Krakow. She has also studied Iberian studies at the University of Silesia. She is currently in her fifth year of film studies at the Jagiellonian University. Szymon Uliasz has graduated from the Faculty of Cultural Studies at the University of Silesia. He made a 40-minute film Samotna (Lonely), as part of university workshops, while still in his first year of studies. He is also the author of the feature documentary Kadyks — no comprende.
The short film Histeryjka was the first film that both of them have made together.