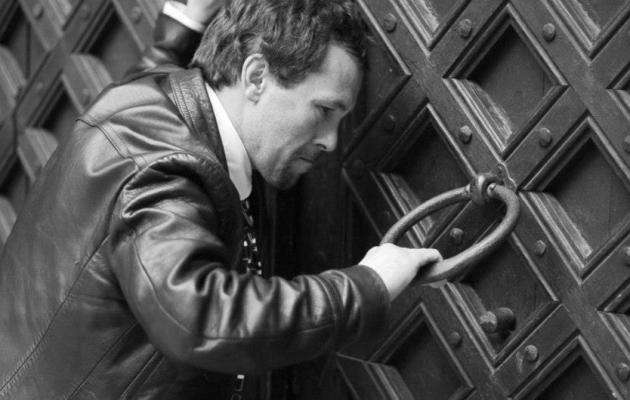 Screenings
10/21, 15:30 · Baj Pomorski – hall B
Trailer
How many times do we dwell on our past? How often do we lie sleepless, because of random situations? Caissa tells a story about such simple, normal matters, which are dominated by love, loneliness, jealousy and longing. We see Tomek, a cinema operator from Orzeł (Eagle) cinema, who runs into his friend Kuba, right in front of the cinema. They do not say a single word to each other, but this encounter is the first one they have had in many long years. Who are they to each other and who are they at all? Who is Wiktoria and who will triumph in her name? This parable takes place on a Toruń chessboard. The rhythm of the game is calculated by the clocks on the Gothic towers. The frames of the board are tenements houses and walls. Who is the opponent? It may the demiurge himself or it may be us.
| | |
| --- | --- |
| Director: | Marcel Woźniak |
| Screenplay: | Marcel Woźniak |
| Music: | DJ Ike, Piotr Wypych, Hellsongs |
| Cinematography: | Łukasz Bieńkowski, Radosław Naworski |
| Editing: | Paweł Żydowicz |
| Cast: | Krystian Wieczyński, Radosław Smużny, Paweł Tchórzelski, Anna Borkowicz-Sawicka, Anna Magalska-Milczarczyk, Jarosław Felczykowski, Leonard Cebo, Jaś Borkowicz, Karolina Ford, Marcel Woźniak |
Marcel Woźniak (born in 1984) — director, actor, journalist and author of screenplays. He has collaborated with the IFF TOFIFEST for many years. At present, he is the editor-in-chief of the Orbitorun.pl website.