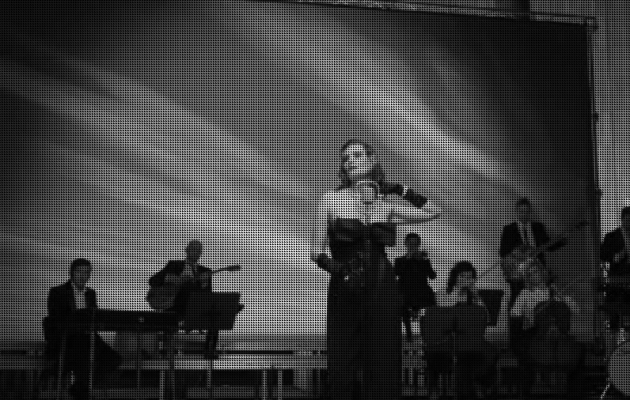 Screenings
10/25, 14:00 · Baj Pomorski – hall B
The author of the cult interactive film Sufferrosa, which was presented during TOFIFEST 2010, has made an interactive video clip to the music piece Forget Me Not by Smolik. The clip features Emanuelle Seigner and it is a tribute to the American D films of 1950s and 1960s.
Forget Me Not is an interactive video clip, in which we can travel to the rhythm of Smolik's music and the hypnotic singing of Seigner. All it takes is clicking onto the fragments of lyrics that appear on the screen. Each trip will take us to the world of the worst SF films ever made. This is the naive American fantasy cinema made between 1950s and 1960s, which will make us sneer, even today. In this video clip, Marcinkowski has used excerpts from the following American films: The Brain That Wouldn't Die by Joseph Green (1962), Teenagers from outer space by Tom Graeff (1959) and from Japanese Starman: Attack from space by Teruo Ishii (1964), which was re-edited in the USA.
The film has been made by Kayax — a company well known in the music industry — in cooperation with Tank Production. It is worth mentioning that pictures in the video clip have been made by Pawel Edelman, an operator nominated for Academy Awards for cinematography in The Pianist by Roman Polański. Dawid Marcinkowski has been nominated for the SXSW Interactive Awards for his film!
| | |
| --- | --- |
| Director: | Dawid Marcinkowski |