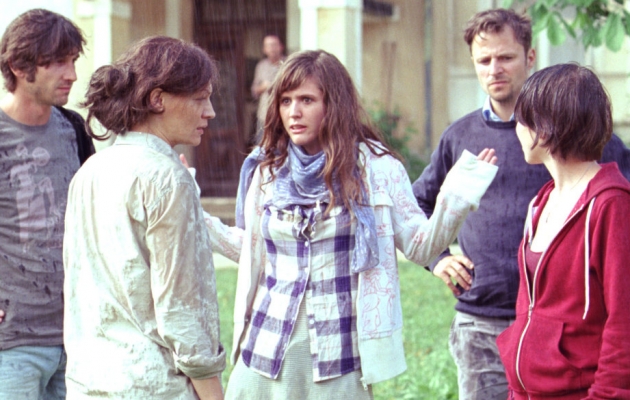 Screenings
10/25, 22:30 · Kino Centrum
Trailer
Niki, who works as a doctor in Munich, arrives in a village house, where his father is dying. Niki's brothers and sisters follow him shortly after: Mizzi, Vito and — quite unexpectedly — Kyra. Niki and Vito have not seen Kyra since the dissolving of a hippie commune, in which they used to live with their parents. This was more than twenty years ago. Mizzi has been completely unaware of the existence of her sister. The four adults start to go deeper into their family secrets that have been kept hidden for so long. To what extent are we responsible ourselves for the meaning behind the concept of "family"?
| | |
| --- | --- |
| Director: | Marie Kreutzer |
| Screenplay: | Marie Kreutzer |
| Music: | David Hebenstreit |
| Cinematography: | Leena Koppe |
| Editing: | Ulrike Kofler |
| Cast: | Emily Cox, Philipp Hochmair, Marion Mitterhammer, Sami Loris, Pia Hierzegger, Johannes Krisch |
| Awards: | Nagroda Specjalna – Najlepszy pierwszy film – wyróżnienie specjalne / Special Award – Best Debut Film – Special Mention (Berlinale, 2011) |
Marie Kreutzer was born in Graz, Austria, in 1977. She studied script and playwriting at the Film Academy of Vienna and worked in film and TV projects. Since 2007, is part of the Board of the Vienna Scriptwriters Association and Forum. She directed the shorts White Box (2006), Weihnachtsdienst (2007), Punsch Noël (2008) and Ingrid (2009). The Fatherless is her first feature film.
Filmography:
2011 – Bez ojca / The Fatherless