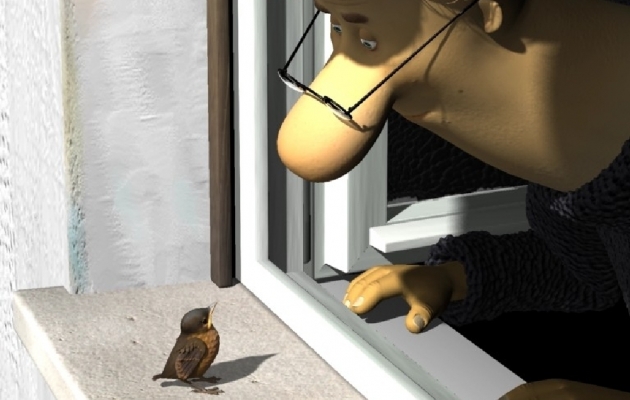 Screenings
10/21, 18:30 · Baj Pomorski – hall B
Black Birdy is a simple poetic tale about a man and a little bird. Everyday, monotonous work and a closed window, confronted with a little bird perched on a window sill. With time, the protagonist establishes a close bond with the bird and starts to feed it. This is a 3D animation.
| | |
| --- | --- |
| Director: | Pál Tóth |
| Screenplay: | Pál Tóth |
| Music: | Edina Szirtes, Pál Tóth |
| Awards: | Wyróżnienie / Special Mention – Manchester Kinofilm / The Kinofilm Manchester ISFF (2010); Najlepszy Film DVD / Best Digital Film – MFF w Olimpii / The IFF in Olympia (2009) |
Pál Tóth started doing animation films in 1971, in the Pannonia Film Studio, in Kecskemét, Hungary. Then, he worked for a few years in Belgium, as an independent animator. In 1995, Pál Tóth returned to Hungary and started the Film Paja Studio that produces 3D computer animations. In 1999, he was awarded the Balázs Béla ‪Prize — the most prestigious film award in Hungary.