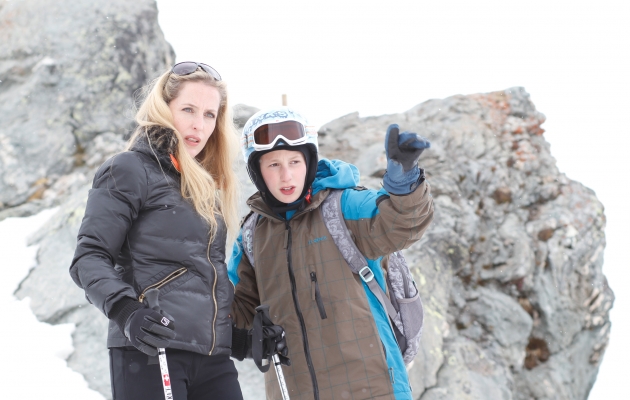 Screenings
10/22, 20:30 · Baj Pomorski – hall A
Trailer
A luxury ski resort in Switzerland. 12-year-old Simon lives in the industrial valley below, with his jobless sister, Louise. Every day, he takes the ski-lift to the opulent ski world above, stealing equipment from the rich tourists to resell to the local kids back down. As he partners with a crooked British seasonal worker, Simon loses his boundaries, which affects the relationship with his sister. Confronted with a truth they had both been escaping, Simon seeks refuge up above.
As the director put it: "Sister tells the story of child who wants to go up in the world, in every sense of the term, he's seeking physical, social and financial elevation. While the world down below is nothing but desolation, mud and fog — both literally and symbolically — up top is a garden of delights."
| | |
| --- | --- |
| Director: | Ursula Meier |
| Screenplay: | Antoine Jaccoud, Ursula Meier |
| Music: | John Parish |
| Cinematography: | Agnès Godard |
| Editing: | Nelly Quettier |
| Cast: | Léa Seydoux, Kacey Mottet Klein, Martin Compston, Gillian Anderson |
| Awards: | Srebrny Niedźwiedź / Silver Bear – Nagroda Specjalna / Special Price (Berlinale, 2012); Specjalne Wyróżnienie Jury / Special Jury Mention (Monterrey FF, 2012) |
Ursula Meier was born in 1971. She is a French-Swiss film director, who graduated from Belgium's Institut des Arts de Diffusion (Institute of Visual Arts). In 2008 she received the Best Director award at the 2008 Festival du Film Francophone d'Angoulême for her first theatrical feature, Home, which won also the 2009 Swiss Film Prize for Best Film as well as Best Screenplay (shared with Antoine Jaccoud). Her recent film, Sister, has been selected as the Swiss entry for the Best Foreign Language Oscar at the 85th Academy Awards.
Filmography:
2012 – Twoja siostra / Sister
2008 – Home